Do you have a birthday party or special occasion coming up? If so, you need a delicious cake to serve as the main star of your event.
There are so many different flavors you can incorporate in your cake batters, such as chocolate, coconut, vanilla, and strawberry.
However, you can also create bold, unique flavors in your frosting. The frosting is what really brings a cake to life.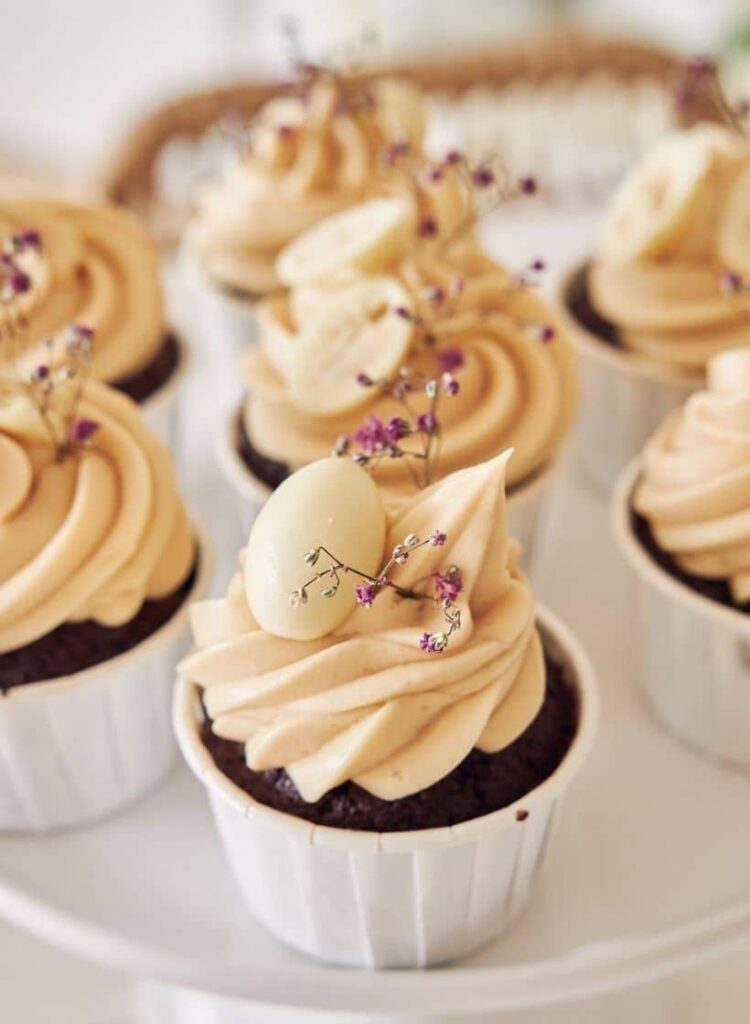 Regardless of flavor or theme, frosting can elevate a simple base. The most frosting has powdered sugar in it because of how much better it holds up when compared to regular granulated sugar.
However, if you don't like powdered sugar, can't eat it, or don't like it, knowing how to make frosting without powdered sugar is paramount.
Making cake icing without powdered sugar is simple. All you have to do is swap out a few main ingredients.
Best of all, these substitutes work great with much more than cake. You can use this frosting for cookies, cakes, cupcakes, and even muffins (yum!) Let's get baking!
How to Make Frosting Without Powdered Sugar? (Step by Step)
As mentioned above, making frosting without powdered sugar is easy. Furthermore, it only takes a couple of steps.
To make frosting without powdered sugar, the first thing you have to do is gather up all of your ingredients. This includes:
Milk or another vegan alternative, if applicable
Either brown or granulated white sugar
Flour
Vanilla extract
Butter
Salt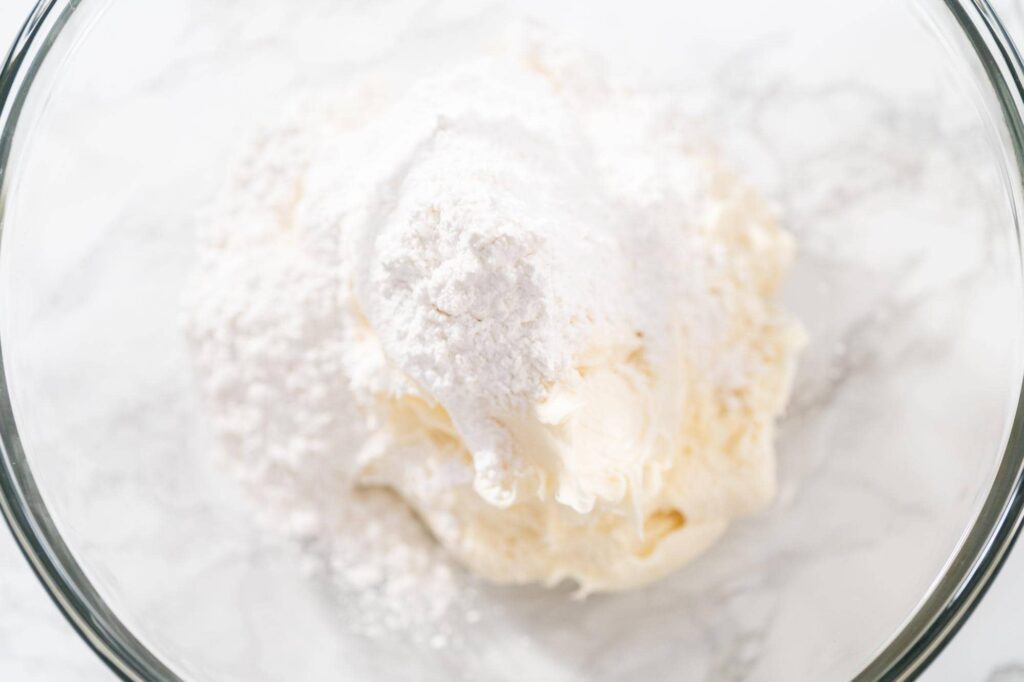 Now that you have your ingredients, here's how to make frosting without powdered sugar:
Combine milk, sugar, flour, and a pinch of salt into a pot over medium heat. Whisk until thickened.
Remove from heat and place icing in the refrigerator to chill. This should only take between 20-30 minutes.
In a separate bowl, add room-temperature butter and beat until soft and creamy.
Next, add vanilla extract to the bowl. Then, add the cooled milk mixture to the bowl.
Whip until fluffy.
Serve and enjoy.
Remember that your cake should be fully cool before applying to ice; otherwise, it'll melt off.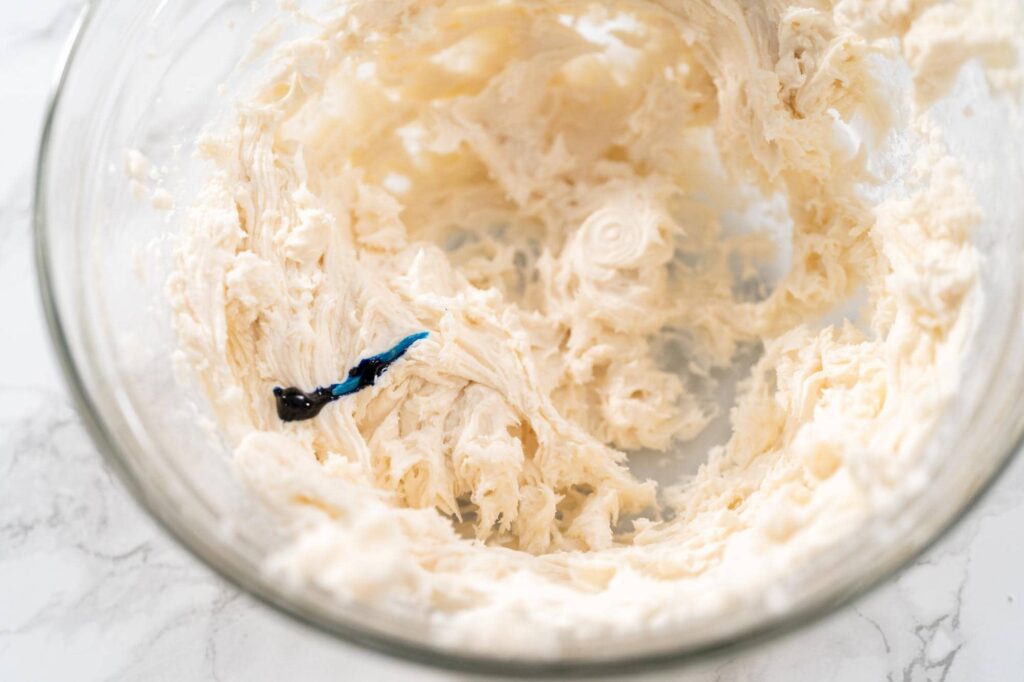 What Can I Use Instead of Powdered Sugar for Frosting?
A lot of things! When it comes to a frosting recipe without powdered sugar, there are four common substitutes you can use that will pair perfectly with your cake.
Best Powdered Sugar Substitutes:
1. Coconut Sugar:
Coconut sugar, also commonly referred to as coconut palm sugar, is a type of sugar that comes from the sap of a palm tree. Because of how this coconut is harvested, many falsely believe that it's a healthier alternative to regular cane sugar.
However, they have pretty similar calories. However, it has been linked to lower blood sugar spikes.
Coconut sugar tastes similarly to brown sugar, so if you don't like coconut, don't worry. Some argue that it has a toasty flavor to it, too. Use this as a 1:1 replacement for powdered sugar in any recipe.
2. Hot Cocoa Mix:
This 1:1 replacement will be perfect for any chocolate-based recipes that otherwise call for the use of powdered sugar.
Hot cocoa mix tastes more sugary than chocolatey, so if you're looking to make chocolate frosting without powdered sugar, this is an excellent (and easy) alternative.
3. Dry Milk Powder:
If you remove all the water from a glass of milk, you'll be left with dry milk powder.
Because it doesn't have liquid in it, dry milk powder has a longer shelf life than traditional gallons of milk, so you can comfortably leave this in your kitchen cabinet until you're ready to bake.
To use this as a replacement for powdered sugar, mix one cup of dry milk powder and a cup of cornstarch, and you're all set.
4. Granulated Sugar:
Unlike powdered sugar, which is soft, granulated sugar is coarse. Because of this difference inconsistency, you have to be precise when using granulated sugar to substitute powdered ones.
The best way to do this is by measuring the sugar's volume. In this case, swap one cup of powdered sugar for four ounces of granulated sugar.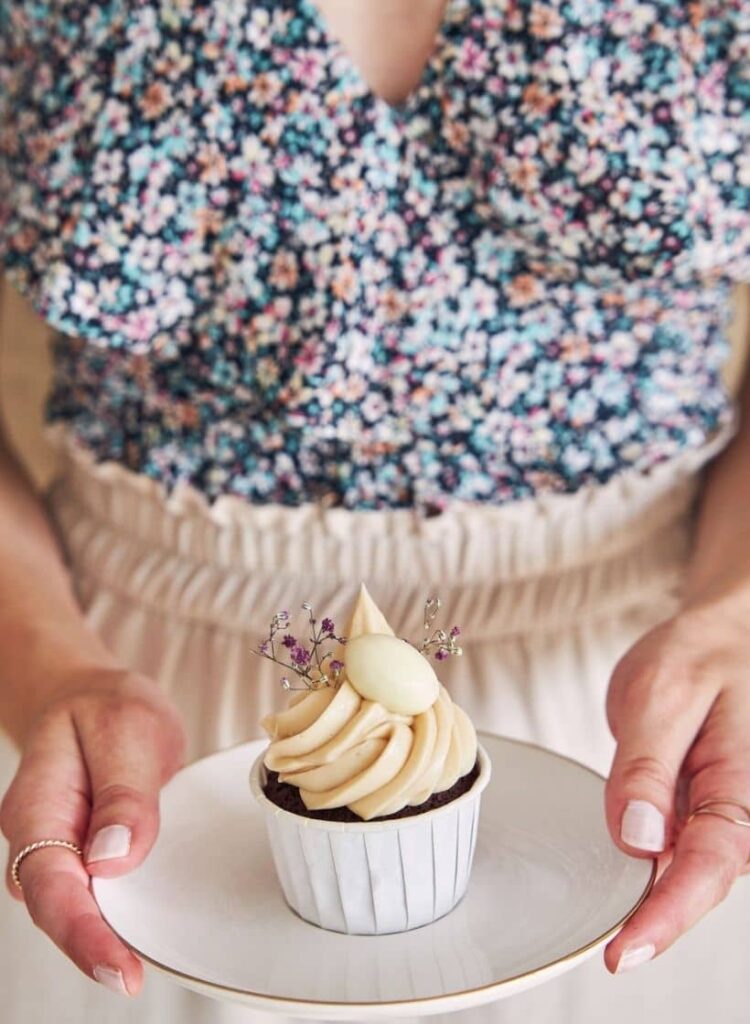 Can I Use White Sugar Instead of Powdered Sugar for Frosting?
Yes, you can. However, it shouldn't be heavily relied upon as the best alternative.
Traditional powdered sugar can easily dissolve, whereas white sugar (also known as granulated sugar).
However, that's not to say that you can't get it too. You would have to grind the granular sugar until it reaches a similar consistency to powdered sugar. You can do this by gently grinding it in a blender or food processor.
Making Icing From Scratch Without Powdered Sugar?
Here's how to make vanilla icing from scratch without powdered sugar:
Whisk 2 tablespoons of flour, 1 cup of milk, and a pinch of salt together in a saucepan. Stir over medium heat until thick.
Remove from heat and let cool. Make sure your icing batter reaches room temperature.
In a separate bowl, combine ¾ cup of sugar and a stick of butter until everything is creamy. Add in the cooled milk mixture and blend until fluffy.
Next, add in your vanilla extract. If you don't have vanilla extract, swap it out for almond extract or honey.
Serve and enjoy!
Tips to Make Frosting Without Powdered Sugar?
Considering how common homemade celebratory cakes are, knowing how to make icing without powdered sugar. Here are a few pro tips to keep in mind:
If your finished icing is a little too runny, add a teaspoon of softened butter to it to make it fluffier.
Avoid using brown sugar as a substitute, which could cause your frosting to be crunchy.
If you want a thicker frosting, add more sugar until it reaches the desired consistency.
How to Use Frosting in:
As mentioned earlier in this article, a frosting recipe without powdered sugar isn't just limited to cakes. It can apply to everything, including muffins, cakes, donuts, and brownies.
Here are some unique ways to use frosting in the following desserts: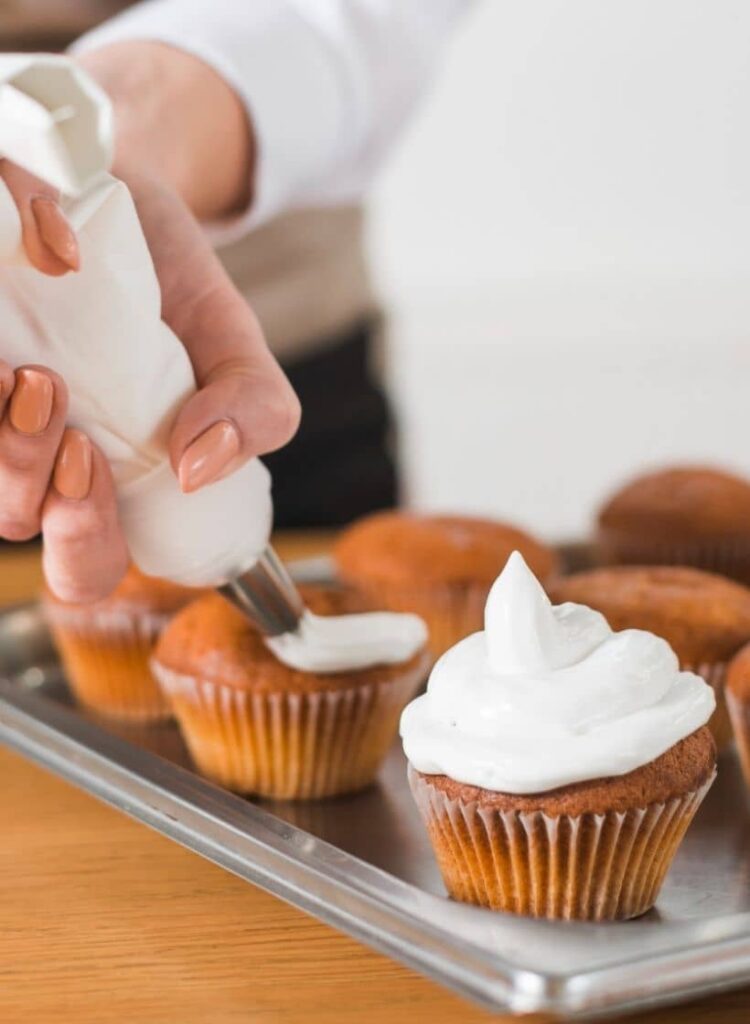 Cream Cheese Frosting Without Powdered Sugar
Cream cheese frosting is a popular topping on many different baked goods.
This kind of frosting lives up to its name and has a similar flavor to regular cream cheese. However, it won't taste like what you'd smear onto your morning bagel.
Cream cheese frosting has a lot of flavors, which, of course, has to do with the cream cheese itself (which makes it our secret ingredient).
However, if you don't have any, you could easily swap it out for some mascarpone or plain greek yogurt.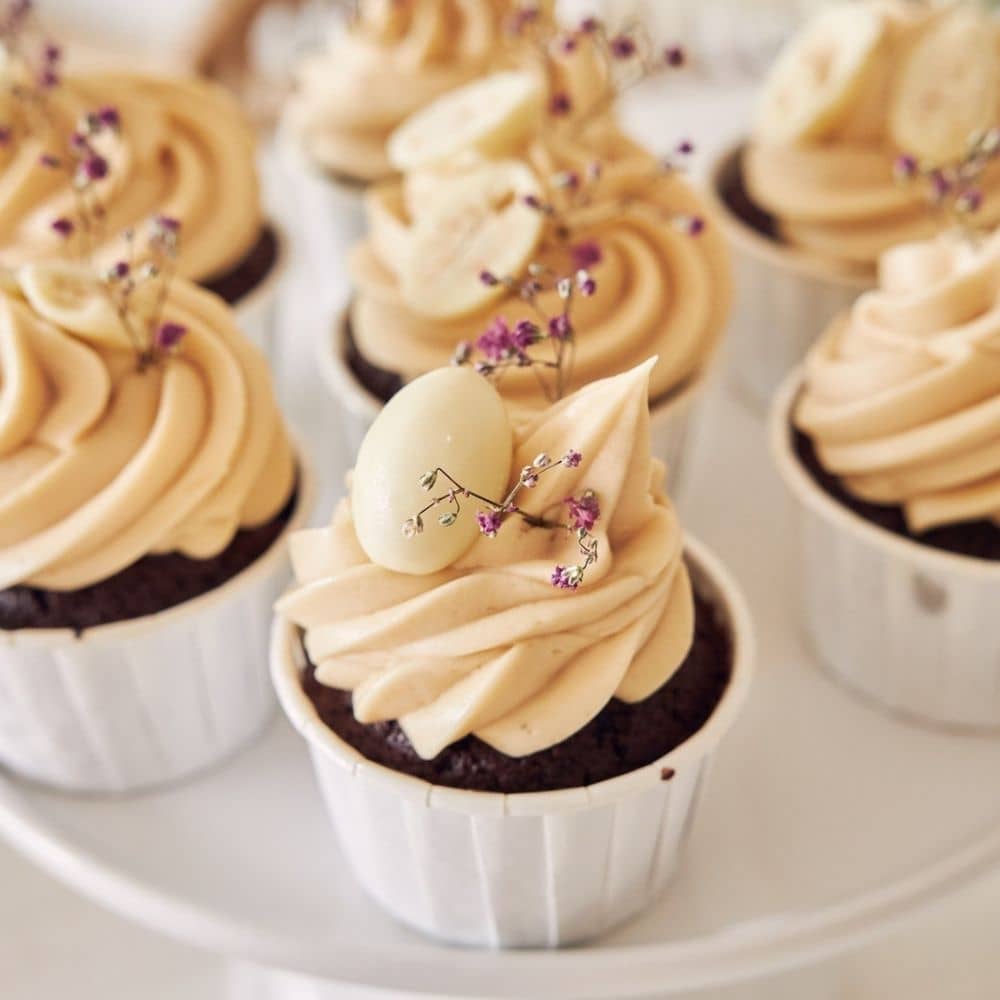 How to Make Frosting Without Powdered Sugar
Prep Time: 10 minutes

Cook Time: 10 minutes

Total Time: 20 minutes
Ingredients
10 oz, full fat brick cream cheese
2 oz butter, room temperature
pinch of salt
2 to 4 tbsp honey
2 tsp pure vanilla extract
1 to 2 tbsp milk
1 to 2 tbsp corn starch
Instructions
Combine room temperature cream cheese and butter in a bowl. Use a hand mixer to blend on high. Add a pinch of salt and your preferred sweeter to the mix once it's fully blended.
Add a tablespoon of cornstarch and mix with the other ingredients. If you want your frosting to be thick, add more cornstarch (not totaling more than 2 tablespoons). If you want to thin your frosting down, add a little milk until it reaches your desired consistency.
Immediately add to your preferred dessert or serve as a dipping sauce.
Notes
This frosting tastes great when paired up with carrot cake!