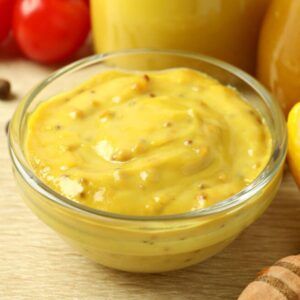 If you've never heard of it before, you may be wondering, "What is Mcdonald's breakfast sauce?" This popular condiment was one of Mcdonald's sauces that were originally served on various sandwiches at the beloved restaurant chain.
Unfortunately, It has recently been discontinued and is no longer served at the restaurant but have no fear, you can easily make it at home. Mcdonald's breakfast sauce is savory, tangy, and delicious and elevates any meal where you need something with more flavor.
This versatile sauce can be used for much more than breakfast foods too! It's excellent drizzled on potatoes, roasted vegetables, fried fish, and sandwiches. It's also fantastic as a dip for french fries, chips, and more.
You can make it in bulk and it will keep in the fridge for up to two weeks. You can even freeze it in portions to hand on hand for when you need it.
You'll love serving this to your guests at your next brunch or BBQ, and your guests will most likely clamor for the recipe after trying it! So read on to learn how to make this delicious sauce and how to store it properly for your next party or event!
What does McDonald's breakfast sauce taste like?
The Mcdonald's breakfast sauce recipe tastes savory but tangy and ultra-creamy. Its unique combination of ingredients gives it a hallmark flavor that everyone falls in love with.
Because of the versatility of the flavor, it works with a wide range of dishes and can be used as a sauce, condiment, or even a dip.
Some people like it on breakfast or lunch sandwiches, others like it on potatoes, meat or eggs.
You can't go wrong with serving this sauce at any meal because the flavors help to enhance almost any dish. The only time you can go wrong is by not making enough!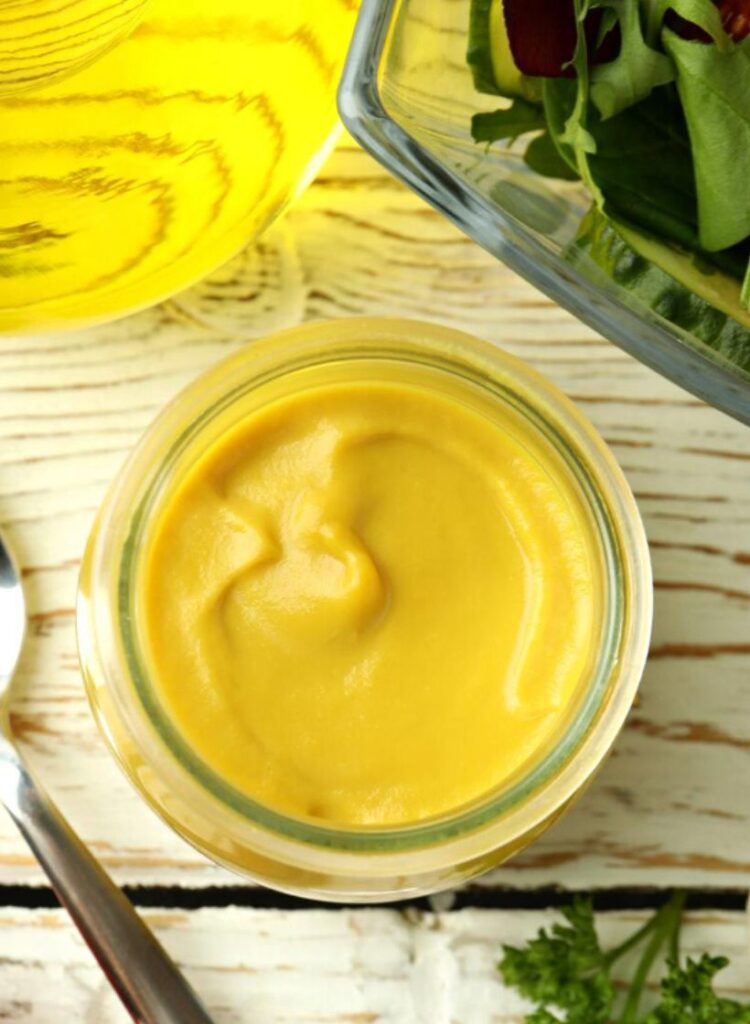 Ingredients That You'll Need:
Before you learn how to make Mcdonald's breakfast sauce, you need to gather your ingredients together.
You'll need:
Mayonnaise – We suggest using real mayonnaise for this sauce, it's what makes it super creamy! If you want a tangier sauce, you can swap regular mayo out for salad dressing.
Yellow Mustard – Regular yellow mustard adds a nice tangy flavor but if you want a kick to your sauce, try adding dijon mustard instead!
Lemon Juice– Lemon juice adds brightness to the flavor and also acts as a natural preservative to the sauce.
Steak Sauce – Steak sauce is the secret of this condiment! It adds the right amount of spice and tanginess to give its signature taste. (You can also use Worcestershire sauce if you don't like steak sauce)
Dried Dill Weed – Dried dill adds a sour, herbal note that works well with the flavor of the rest of the ingredients.
Salt – Regular table salt rounds out the savory flavor. You can also use sea salt if you prefer.
Black Pepper – The sauce would not be complete without pepper. If you can, use freshly ground peppercorns!
Other additives for flavor variations could be pickle juice instead of lemon juice, salad dressing instead of mayo, and hot sauce or pickled jalapenos for some heat. You can also add cayenne pepper or paprika for depth of flavor.
Just keep in mind that any flavor additives will not reflect the original recipe's taste. If you want the sauce served in the restaurant, follow the recipe exactly.
How To Make the Mcdonald's Breakfast Sauce?
Mcdonald's breakfast sauce is simple and easy to make.
First, you gather all of your ingredients. Combine them in a mixing bowl and refrigerate them before use.
It's important to let the sauce rest in the fridge for a few hours so that the flavors can properly meld together so don't skip this step! If you want to, you can make the sauce the night before and allow the flavors to meld together in the fridge overnight before using it.
It helps to have jars and lids on hand to transfer your sauce into for easier fridge storage. Freezer Ziploc bags are helpful if you plan to freeze the sauce.
What To Serve with McDonald's Breakfast Sauce?
The possibilities are endless when deciding what to serve Mcdonald's Breakfast Sauce with. For breakfast, this sauce works well with McMuffin-style sandwiches, breakfast burritos, hash brown bowls, and more.
For lunches, it is tasty on wraps, sandwiches, roasted potato, and veggie bowls, and served as a dip for fries. One person on the web said they loved this sauce with fried pickles as a snack!
For dinner dishes, this sauce works well drizzled over meats, served alongside vegetables, and more. However you choose to use it, it is sure to become a favorite condiment at your table!
How To Store Mcdonald's Breakfast Sauce
Storing your Mcdonald's breakfast sauce is pretty straightforward. After you have made it, you can simply cover the bowl and store it in the fridge until you are ready to serve it.
If you plan to use the sauce for a couple of weeks, you can transfer the sauce to mason jars or bottles, place the lids or caps on and store it in the fridge for up to 2 weeks.
To store bulk sauce, it is best to put the sauce in freezer storage bags in 1 cup portions. Place the sauce in the freezer for up to 3 months. When you need it, pull a bag out and let it thaw overnight in the fridge. Easy!
Wrapping It All Up
You may be wondering if this breakfast sauce is the same as Mcdonald's bagel sauce. The answer is no. Mcdonald's bagel sauce had just two ingredients: dill mustard and mayonnaise. It was thicker than the breakfast sauce and was only served on the bagel breakfast sandwiches.
Some helpful tips: This sauce is best served when it has been chilled and the flavors are given time to meld together. If you are serving this sauce at a party in a bowl, it would be helpful to place the bowl in another bowl filled with ice to keep it chilled.
With this breakfast sauce, you'll never be without a condiment that can add flavor to any meal.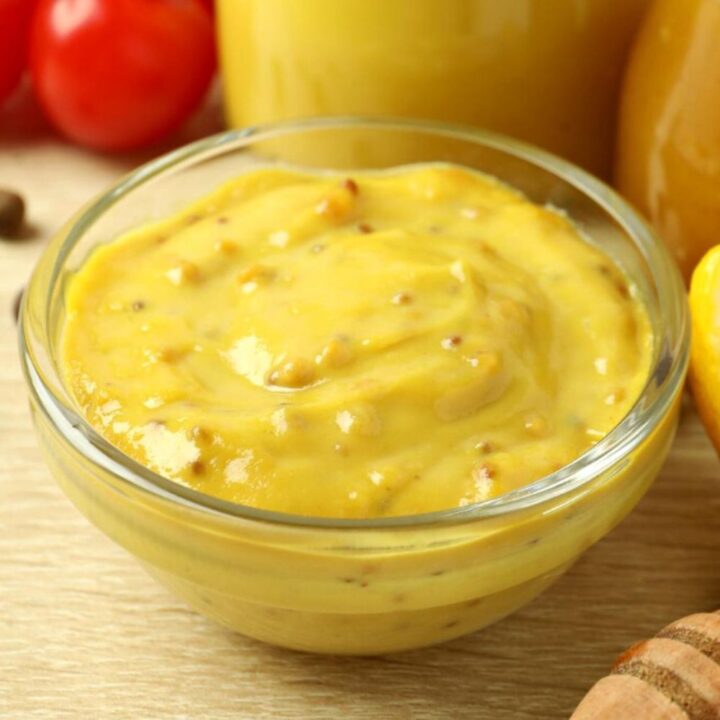 Easy Copycat Mcdonald's Breakfast Sauce Recipe
This versatile sauce can be used for much more than breakfast foods too! It's excellent drizzled on potatoes, roasted vegetables, fried fish, and sandwiches.
Ingredients
1⁄2 cup Mayonnaise
2 tbsp. yellow mustard (or Dijon mustard for a little kick)
1 tsp. Lemon juice
1 tsp. Steak sauce (or Worcheshire sauce)
1 tsp. dried dill weed
Salt
Freshly ground black pepper
Instructions
In a bowl, combine mayonnaise, mustard, lemon juice, steak sauce, and dill.
Season with salt and pepper.
Mix thoroughly.
Bottle the sauce and seal or cover and place in the refrigerator for at least 4 hours before use.
Nutrition Information:
Amount Per Serving:
Calories:

36
Total Fat:

4g
Carbohydrates:

0g
Protein:

0g