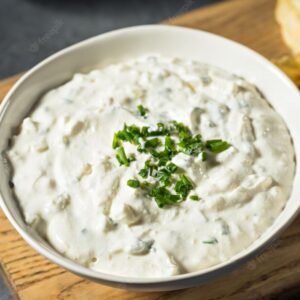 Have you heard of HelloFresh before? If not, it is a mail-based food delivery company that sends various, unique recipes to your home that are all so much fun to make.
Maybe you tried HelloFresh in the past but, like me, stopped subscribing to the meal service to save a few bucks. However, just because you aren't receiving Hello Fresh meals anymore doesn't mean you can't make their famous cream sauce base that's used in a number of popular recipes.
Succinct and flavorful, the Hello Fresh cream sauce base is the perfect addition to many types of dishes including everything from soup to pasta to chicken and salad. Below, we provide detailed info on how to make Hello Fresh cream sauce base, what you'll need, and what you can make with it.
Let's get started!
What is Hello Fresh Cream Sauce Base?
First thing's first: What is Hello Fresh cream sauce base?
The Hello Fresh cream sauce base is exactly how it sounds – a creamy base that's used as a topping for soup or as a sauce for pasta and other sauce-based dishes like creamy chicken alfredo.
It's easy to make and only requires a handful of ingredients. Seriously, it'll take you less than 20 minutes to make it from start to finish!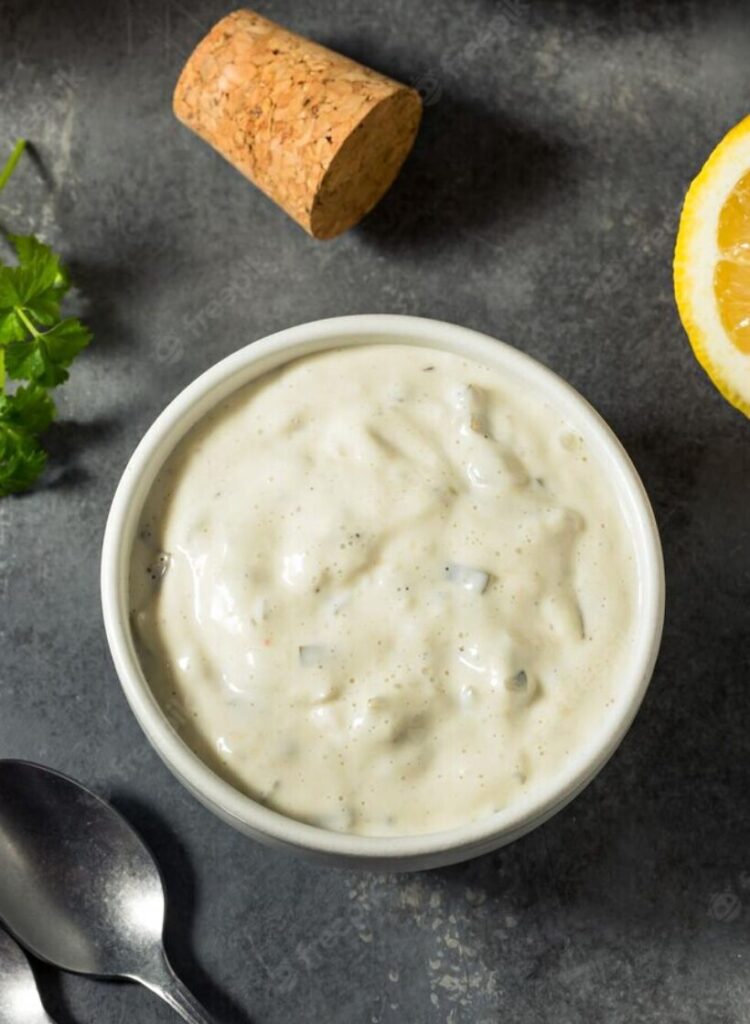 Homemade Fresh Cream Sauce
In order to make this cream sauce base, you'll need only a handful of ingredients not limited to flour, milk, butter, and salt and pepper to taste. Chances are you probably already have these ingredients in your cabinet.
However, don't fret if you don't. You can easily swap out the flour for either cornstarch or arrowroot. Is someone in your family allergic to gluten? If so, these alternatives are gluten-free so you can still use this as a basis for your next meal.
To make the cream sauce, melt your butter and then slowly pour your flour (or flour alternative) into it. Then, add some milk and bring to a boil, stirring continuously. Simmer for two minutes and then enjoy!
Making a HelloFresh cream sauce base has literally never been easier. It'll quickly become your go-to recipe moving forward!
Ingredients You'll Need
As mentioned earlier, you'll only need a few simple ingredients to make a cream sauce base HelloFresh. And like we said, chances are, these are already in your kitchen cabinet.
Aside from replacing the flour with arrowroot or cornstarch, remember that you can also swap out the milk for a non-dairy alternative like soy or coconut milk. Or, if you prefer to have a thicker sauce consistency, swap out the milk for heavy cream or half and half.
The core ingredient list (flour, milk, butter, salt, and pepper) is easy enough to substitute to customize this base ingredient. If you prefer to give your cream sauce a little bit of a kick, you can always try adding in a few chopped peppers or red pepper flakes. I love to add garlic for Italian-based pasta dishes.
Keep in mind that aside from the core food ingredients, you'll also need a mixing bowl, whisk, and pot to complete this recipe.
How to Make Hello Fresh Cream Sauce Base Recipe
To make the Hello Fresh cream sauce base recipe, you'll need to melt a ¼ cup of butter in a saucepan over medium heat. The hotter the temperature, the more challenging it'll be to cook, so keep the focus on medium heat.
Once you've melted your butter, add in a ¼ cup of flour. Cook it for about a minute, stirring until the ingredients have reached a smooth consistency. Keep an eye on the time; do not let it overcook otherwise it could burn.
Once a minute has passed, pour in your milk or milk substitute. Bring to a boil and stir. Once the other ingredients are at a boil, reduce heat and let simmer for two minutes to thicken. Season with salt and pepper or any other type of seasoning you want to add.
You can also try adding in some fresh thyme, basil, rosemary, or bay leaves depending on what kind of meal you're cooking. These ingredients will give the sauce more flavor.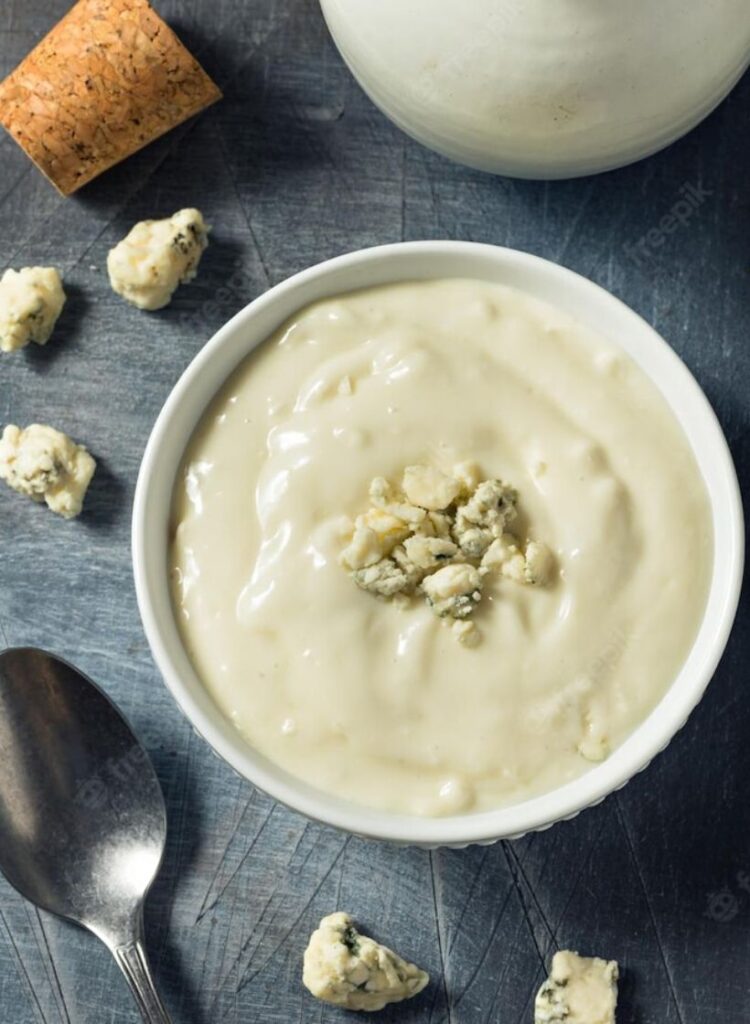 Hello Fresh Cream Sauce Base Recipe Tips
When it comes to making this decadent cream sauce, there are a few helpful tips to keep in mind:
Don't forget to stir the sauce once you've added the milk. Letting it sit can result in the sauce having the wrong consistency, so to avoid this, keep stirring to keep the sauce very smooth. After all, you don't want chunky pasta sauce, do you?
If you prefer a smokier flavor, cook it on low heat instead of medium. This will give everything a chance to char.
Likewise, if you want it to be a little thicker, let it cook a few minutes longer.
Keep in mind that this sauce base makes for an excellent leftover and keeps really well. For example, it can last for two days when refrigerated and up to two months if frozen.
When it comes to freezing something that's pre-cooked, make sure to store it in the deepest part of your freezer. This will ensure that it stays cold and fresh for future use.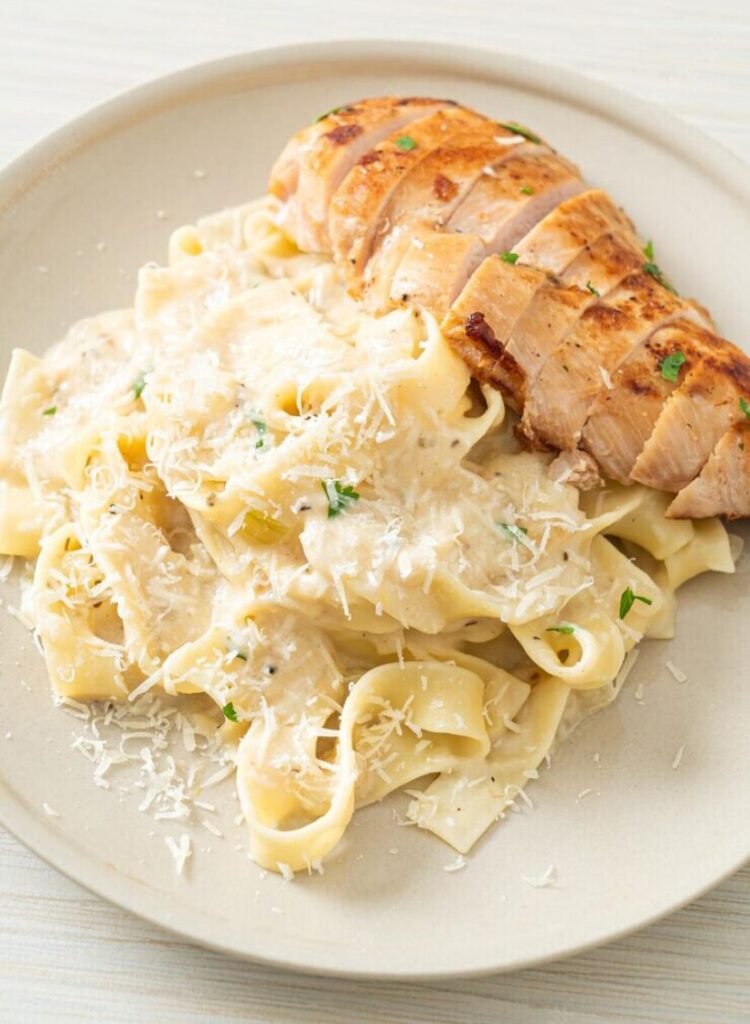 Recipes Go Well with Hello Fresh Cream Sauce Base Recipe
You made your cream sauce. Now, what should you serve it with? Luckily, you have a lot (and I do mean A LOT) of options to choose from.
Here are some excellent recipes that go well with a Hello Fresh cream sauce base:
Pasta: Linguine, farfalle, ravioli – this cream sauce is the perfect pairing with any type of pasta you choose. If you want to get real creative, try layering this sauce in between layers of marinara sauce next time you make lasagna. It's an unexpected treat that everyone at home will love.
Chicken: This sauce pairs beautifully with grilled chicken. Whether you're using it inside a chicken alfredo dish or using the sauce as a base for a white cream sauce and a sprinkling of mushrooms, this sauce can elevate the simplest of chicken dishes. Try adding a little dollop of white wine to it for something extra daring.
Salad: Step up your first course by drizzling a little bit of this chilled sauce over some leafy greens. Pair with some white wine and you have the perfect accompaniment for your next summer barbeque.
Shrimp: If you're making shrimp on the grill this weekend, swap out the melted butter for this delightful cream sauce. Pour into a little cup and dip away!
Soup: Whether used as the base with a few chopped potatoes and bits of bacon or a small drizzle overtop a bowl of chili, this cream sauce is the perfect addition to a cozy little snack at home, especially on a dreary winter's day.
While this is no way considered an exhaustive list, they're just a few great options you have to serve along with this tasty sauce.
How to Store and Freeze Hello Fresh Cream Sauce Base
As we mentioned above, you can store this Hello Fresh cream sauce base in both your fridge and freezer.
When refrigerating it, be sure to store it in a container that has a tightly-sealed lid. This will help prevent air bubbles from getting inside. While some experts agree that cream sauces can last for up to seven days in the fridge, you should really only keep them for about two.
Always store your leftovers immediately after cooking. If left on the counter at room temperature, they can begin to spoil in as little as four hours.
When it comes to freezing them, be sure to store them in an airtight container and then wrap that in either plastic wrap or foil. Make sure that your sauce is completely thawed before reheating it. You can do this either by thawing it out in the microwave or placing it in the fridge for a few hours first.
How to Reheat Hello Fresh Cream Sauce
You kept it frozen for a few weeks, but now you're ready to reheat it. Here's what you do.
First, as mentioned earlier, thaw it out. One of the most common methods is by filling up a large bowl with cold water and placing your bag of sauce inside it. Though using cold water may sound counterintuitive, using hot water can lead to bacterial growth.
Or, you can defrost it in the microwave. Keep the temperature on low and defrost for 30-second intervals until the sauce is completely thawed. You may want to gently stir the sauce in between these intervals to ensure it's cooking evenly.
Once you've reheated it, use it right away. And make sure you're only reheating what you intend to use. Unfortunately, because of the bacterial growth and consistency, you won't be able to refreeze reheated cream sauce.
If your sauce developed lumps during the reheating process, just throw it on the stove and add a little bit of extra milk. That should do the trick!
Hello Fresh Cream Sauce Nutrition
How healthy is the Hello Fresh cream sauce base? Like most cream sauces, it's not the healthiest thing on the menu – but that doesn't mean you can't find ways to make it healthier.
Cream sauce tends to be high in sodium and fat, having approximately 250 mg and about 27 grams of fat, respectively. However, there are ways to make it healthier.
Soy milk, for example, has about four grams of fat whereas regular whole milk has eight grams.
Traditional flour has 455 calories whereas arrowroot has 78.
The only ingredient that may be a little shocking is margarine, which has about 50 more calories than regular butter (depending on the brand, of course).
Even with higher calories, making your own cream sauce is way healthier than buying a canned jar from the store. Plus, you have more ways to customize it and make it your own (or as healthy as you want!).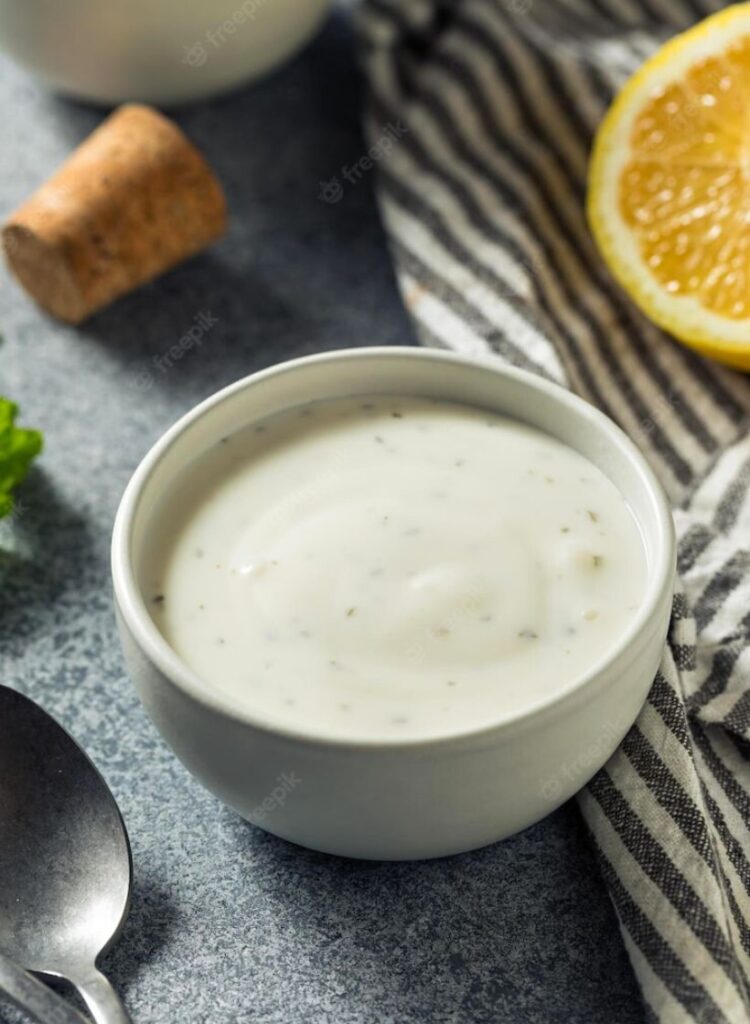 Hello Fresh Cream Sauce Base Recipe
The secret ingredient in this tasty recipe, believe it or not, is nutmeg. Though it's completely optional, the nutmeg gives this sauce a burst of warm, nutty flavors.
Use this when you're making this sauce for a savory dish and it will elevate it to something brand new.
The recipe also calls for butter, but you can swap it out for some margarine. Or, if you prefer to make it a little healthier, you can swap it out for some avocado. Don't worry, this won't change the flavor too much. The avocado is a great butter substitute because it's very creamy.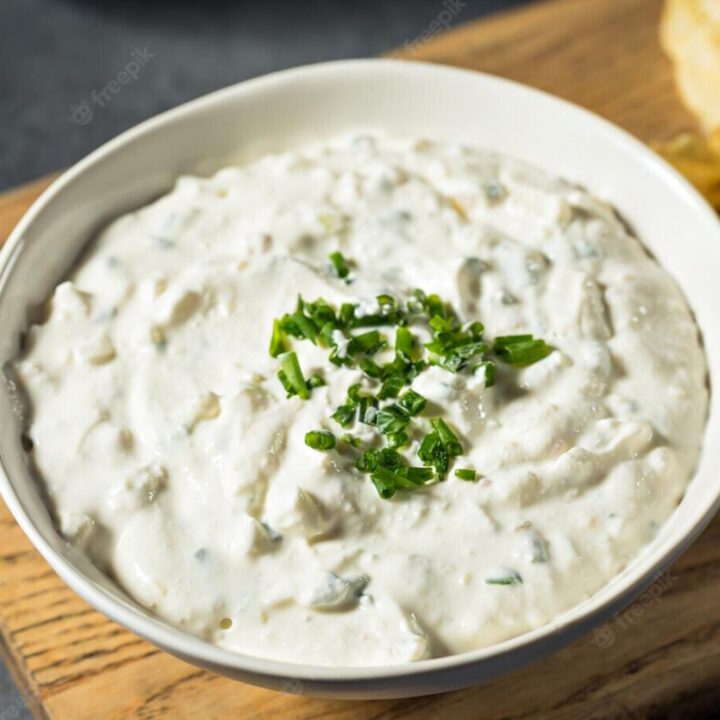 Hello Fresh Cream Sauce Base Recipe (That Everyone Will Love)
Hello Fresh cream sauce base is the perfect addition to many types of dishes including everything from soup to pasta to chicken and salad
Ingredients
3 tablespoons of all-purpose flour or an alternative
3 tablespoons of unsalted butter (but salted is fine if that's all you have)
½ teaspoon of salt
¼ teaspoon of black pepper
⅛ teaspoon of ground nutmeg (if you want)
1 ¾ cups of whole milk or a dairy-free alternative
A whisk
Medium saucepan
Instructions
Add butter to a medium saucepan and melt it over medium heat.
Slowly pour flour into the pan and whisk for about 2-3 minutes.
Add your milk while you continue whisking the flour mixture. Keep stirring to avoid lumps.
Once all the milk is added, switch the stove temperature to high heat and simmer for about two minutes.
Then, reduce heat and simmer for another 8 minutes.
Remove from heat, and add seasoning to taste.
Enjoy!
Notes
Whether you want to make this sauce from scratch or use a cream sauce base substitute, there are a lot of ways you can customize the sauce base from Hello Fresh.

Now let's go over how to make it for yourself!