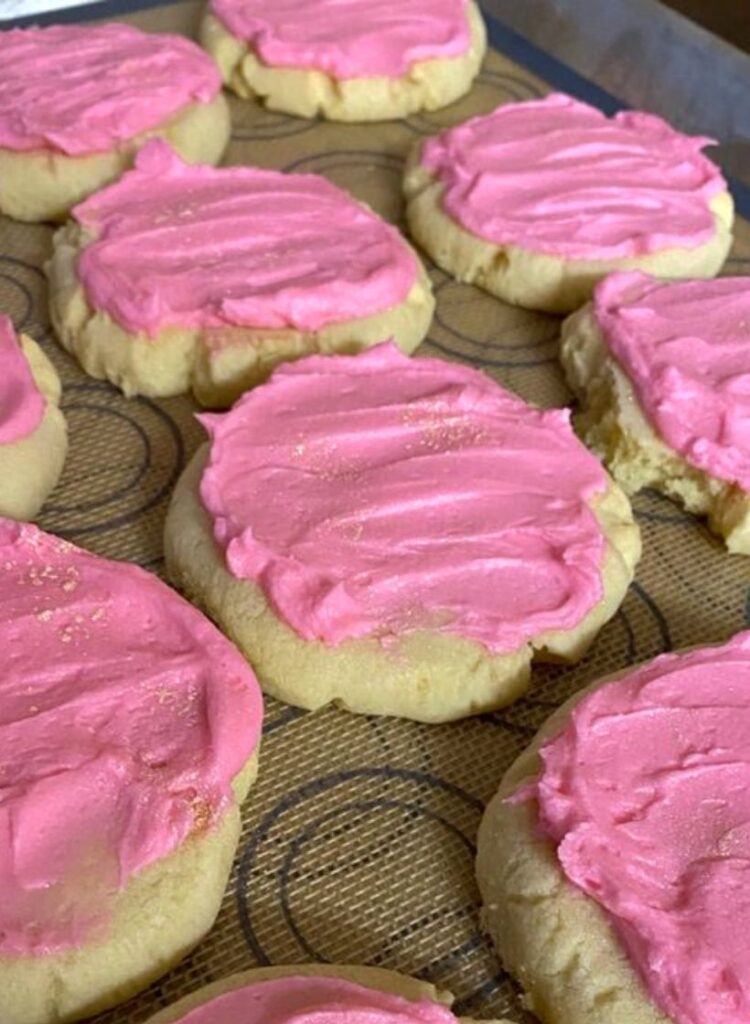 Crumbl cookies have taken the cookie industry by storm, and they offer a variety of delicious flavors to choose from on a rotating basis. This has often left people wondering how to make Crumbl cookies at home.
Enter copycat Crumbl cookie recipes! With these recipes, you can enjoy your favorite Crumbl cookies whenever you want from the comfort of your own home. So, pick your favorite Crumbl cookies recipe and get baking!
To get you started, here are 20 Crumbl cookie recipes you are sure to love. We hope you embrace your inner sweet tooth and enjoy testing these copycats out!
Cosmic brownies in cookie form? Who could resist this Crumbl classic?
With this recipe, you don't have to! You can whip up this fudgy delight any time you wish right in your kitchen.
The key ingredient is Dutch-processed cocoa powder because it creates a richer and deeper chocolate flavor you won't want to miss. Combine this flavor with the rainbow chocolate candies on top, creating the perfect Cosmic Brownie cookie!
You can find the topping chocolates at places like Hobby Lobby, and you can always use mini M&Ms instead if you prefer to.
You can't have a list of Crumbl cookie copycat recipes without this fan favorite! Cinnamon Toast Crunch is delicious, and it makes a great addition to these cookies.
To make them at home, start with a basic cookie that includes brown sugar, cinnamon, and vanilla, which gives it that cinnamon cereal flavor we all crave.
Then comes the frosting, which really brings it all together. This recipe calls for cinnamon vanilla frosting, and the secret ingredient of heavy whipping cream is what makes it so creamy and delicious, which pairs perfectly with the crunchy bits of Cinnamon Toast Crunch on top!
These Crumbl copycats have white chocolate chips and delicious cream cheese frosting, making them melt-in-your-mouth good.
There is some flour in this recipe, but the key to making these cookies so good is that most of the "flour" is actually golden Oreos themselves. Yum!
If you want to store these cookies, it is best to keep them in the fridge, but you will want to serve them at room temperature. We recommend storing the cookies and frosting separately to keep them both fresh. Then you can just frost them right before serving!
Twix cookies are hands down one of the best Crumbl cookie flavors.
Decadent caramel and chocolate layered on top make these cookies a can't-miss treat you'll make again and again because thanks to this recipe, you won't have to wait on Crumbl to feature them. Plus, with pieces of real Twix candy bars in the cookies themselves, you'll be satisfied with every single bite.
These cookies are best served chilled to really enhance the flavors and hold the caramel and chocolate toppings together. However, if you dare to embrace the ooey-gooey goodness, we won't judge you for heating them up in the microwave for a few seconds!
Love red velvet cake? You won't want to miss out on these amazing red velvet cookies! They always bring people flocking to Crumbl, so making them at home is the way to go!
The red velvet flavor of these cookies pairs perfectly with the white chocolate chips, but if you want to take these cookies the extra mile, we wouldn't say no to some cream cheese frosting! The cream cheese helps break up the sugar, but either way, these cookies will leave you and your guests craving more!
The recipe calls for these cookies to be served warm, but if you choose to add cream cheese frosting, you might decide you like them better chilled!
Of all Crumbl cookie flavors, the pink sugar cookie might be the most well-known.
This flavor is always available, and with good reason: No one can resist the signature almond icing! Almond flavor and sugar cookies just make sense, and the colorful pink icing makes these cookies stand out.
These cookies are best chilled, so you will want to cool them completely and store them in the fridge before serving. Plus, refrigerating will keep them nice and fresh for longer. We know you'll make these cookies again and again.
Heath bars and chocolate cake in cookie form? Sign me up!
The cookie base for this decadent dessert calls for salt and salted butter, which is the perfect ingredient to help balance out the sweetness of the chocolate and the cookie's toppings.
This frosting goes all out. You are in for a treat with sweetened condensed milk and heavy cream. Plus, the Heath topping adds the perfect amount of crunch to every bite. You can find toffee bits in the baking aisle, or you can opt to crush up Heath bars on your own!
You've heard of red velvet cakes and cookies, but what about pink velvet?
These pink velvet cookies are cute, fun, and delicious, so whip them up for your next birthday party or baby shower (blue velvet, anyone?) to really dazzle your guests.
The sugar cookie base is flavored with both vanilla and almond extract, creating a delicious bite that pairs perfectly with the cream cheese frosting! Because these flavors and simple and easy to combine, you can top your cookies with extra goodies and truly make them any color combo you want!
Here is another candy and cookie combo that will leave you craving more!
The smooth and fresh flavor of the peppermint patties paired with the rich chocolate cookie and creamy chocolate frosting is just what you'll want to curl up within the evenings with a cup of hot chocolate.
And the best part is, these cookies have peppermint filling inside them, making a perfect surprise first bite no one will be expecting!
If this cookie seems like it might be a bit too rich, you can do without the frosting and just stick with the filling. It might be slightly drier but still delicious!
You can't get more classic and refreshing than lemon cookies, and these copycats are where it's at!
With lemon juice, lemon zest, lemon extract, and a buttery lemon sauce on top, this burst of citrusy goodness will melt in your mouth. The recipe calls for topping the cookies with a slice of lemon, but if you don't care as much about the presentation, you can skip that part.
If you want to get creative with this cookie and differ from Crumbl, we recommend adding blueberries into the sugar cookies or layering them on top!
While pumpkin is traditionally served around the holidays, we think it is delicious any time of year, and you can enjoy it any time you want with this Crumbl cookie copycat.
Like the Crumbl cookies that inspired this recipe, the soft and chewy cookie is topped with rich cream cheese frosting and mini chocolate chips. We love pumpkin and cream cheese, but you can skip the frosting if desired if you don't.
You can also get extra creative and put the chocolate chips inside of the cookies rather than on top of them!
These cookies are buttery, delicious, and an absolute crowd-pleaser. Bring them to your next gathering, and we guarantee people will be begging you for the recipe.
The secret ingredient is yellow cake mix! It makes the cookies super moist and chewy. This recipe calls for Duncan Hines cake mix, but you can use your brand of choice and still achieve the same result!
It is also important to put the glaze on while it and the cookies are still warm, and we recommend serving them warm, too!
These turtle cookies are everything you could want in a cookie: chewy with a crunch, chocolate-filled, and smothered in caramel! Who could say no to that?
The crunch in these cookies comes from pecans, but if you do not like pecans, you could use walnuts or even peanuts instead for a twist.
The Dutch cocoa gives these cookies a super-rich chocolate fudge flavor, and the milk chocolate on top compliments it perfectly! Chocolate lovers, look no further!
Of all the Crumbl cookies flavors, snickerdoodle cupcake is at the top of the list. Snickerdoodle, cupcakes, cookies, oh my!
Perhaps the best part of these cookies is the frosting, which keeps people coming back again and again. Cream cheese frosting is a classic, and this recipe is no exception! Combined with the cinnamon in the snickerdoodle, you'll have the perfect mix of sweet and tangy in each bite.
If the frosting is too much for you, you can dust the cookies with cinnamon sugar instead or only use a dollop of frosting rather than smothering the entire cookie.
This recipe takes another Crumbl's classic sugar cookie with pink frosting.
And the frosting in this recipe really is the star! The trick is heavy cream, making it thick, rich, and creamy! Plus, in addition to the almond flavoring from almond extract, this frosting also has salt, which helps balance out all the sweetness.
If you want to get super fancy, we recommend trying both recipes to see if you can tell the difference!
Let's face it, all Crumbl cookie recipes are delicious, but there's just something extra special about the banana cream pie cookies!
A shortbread cookie topped with banana pudding topped with Nilla Wafers? Say no more! The secret to the banana pudding is topping it to start with vanilla pudding and add in fresh bananas! This creates an authentic banana flavor you are sure to love.
The Nilla Wafers on top bring the perfect about of crunch, too! We swear this cookie has a little bit of everything.
Crumbl's chocolate chip cookies are a staple. With milk chocolate chips and a perfectly chewy cookie, it is no wonder people are obsessed with this flavor.
If the milk chocolate is a little too sweet for you, you can use semisweet chocolate chips instead or even add in some sea salt!
The key to these cookies is to not overbake them. Crumbl is known for being ooey-gooey, so you will want your copycats to be the same!
These cookies are the perfect sweet treat to brighten up your day!
Blueberries are a sweet and tart addition to any baked goods, and these cookies are no exception. Plus, this recipe includes a zesty lemon glaze, and everyone knows lemon and blueberry are the best duo around.
These cookies have a muffin-like quality, so no one will blame you if you decide to sneak one for breakfast! This is because sour cream is the secret ingredient, and it works to keep the cookies extra moist and fluffy!
These cookies are so refreshing, and we guarantee your citrus-loving friends will adore them!
The best part of these cookies just might be the zesty lime icing! Paired with this perfectly chewy cookie (thanks to cake flour and heavy cream), you won't be able to resist!
While key lime pie is the inspiration for this cookie, if you prefer lemon, you can easily swap out lemon zest for lime zest to create an incredible lemon cookie, as well (maybe even with a blueberry glaze). The kitchen is yours!
Buckeyes (chocolate-covered peanut butter balls) are a delicious treat that is well-loved by peanut butter fans, and brownies are, well, brownies. So, why only have one when you can have both with this cookie?
These peanut butter chocolate cookies are soft and chewy in all the right ways, and this is achieved by topping the cookies with a peanut butter ball fresh out of the oven!
This recipe is extra easy because the cookie itself is made with a brownie mix! Plus, the addition of cream cheese makes them extra gooey and fudgy. Don't lie to yourself — you will be going back for seconds!
If you are craving cookies but don't have the time to make any of the Crumbl copycats above, check out our recipe for an easy chocolate chip crumbl, instead!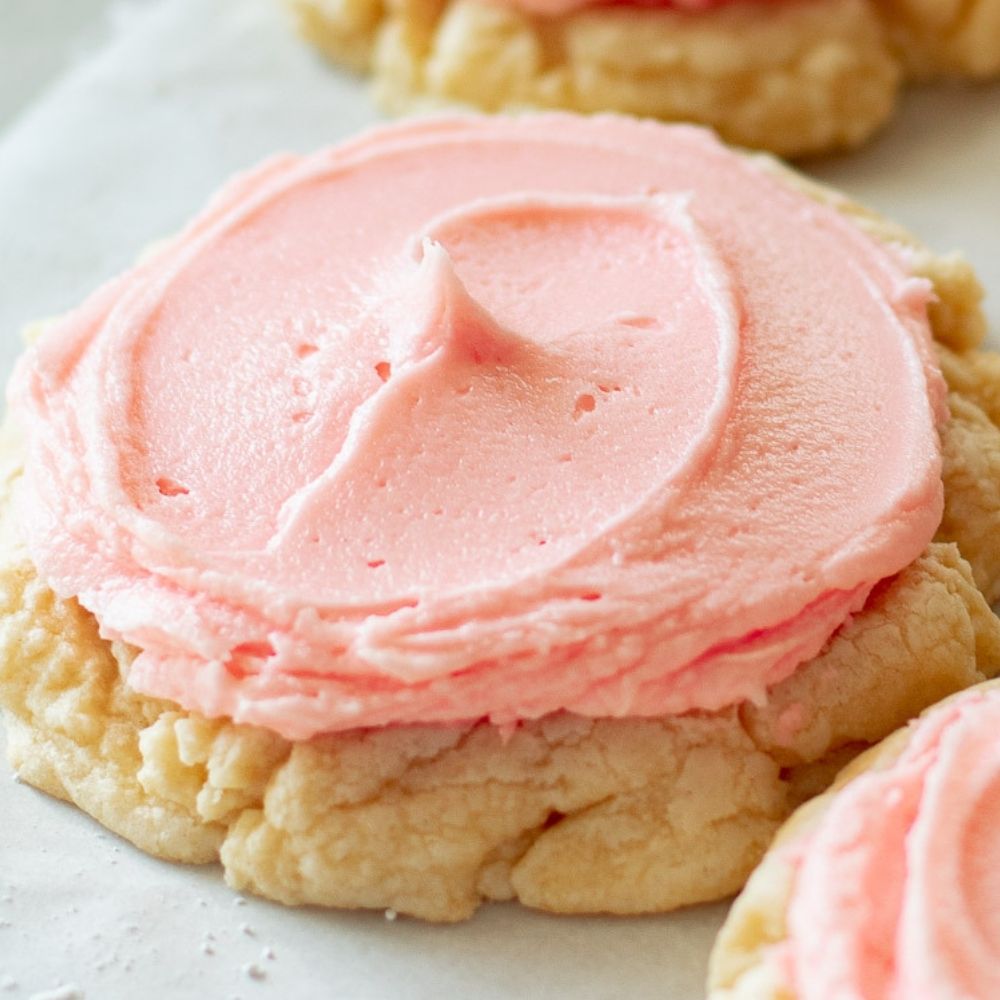 20 Delicious Crumbl Cookie Copycat Recipes
Ingredients
2 cups butter
2 cups brown sugar, packed
2 tsp vanilla
4 cups flour
2 cups chocolate chips
Instructions
Preheat the oven to 300 F.
Cream butter, sugar, and vanilla until smooth.
Stir in flour until the mixture crumbs, and mix in the chocolate chips.
In a 9 x 13 pan, press down the mixture evenly, like a crust.
Bake 15-20 minutes until the edges are golden. Remove from the oven and let cool halfway.
Cut the sheet into bars and leave them in the pan until completely cooled. Enjoy!