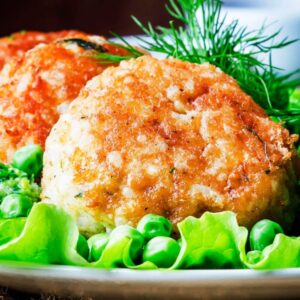 If you're on the hunt for some spectacular walleye recipes, then this post is for you!
We've gathered some of the best walleye recipe meals from around the web that will be perfect for your next gathering or meal at home as well as some unique walleye recipes you may not have yet considered.
These recipes for walleye fish are great for learning the best way to cook walleye with various techniques that showcase just how versatile this amazing fish is for meals.
Whether you like your fish to be fried southern-style or prepared in a more healthy fashion, we think you will find the perfect walleye recipe to make right here.
Read on to discover the many ways you can cook this yummy fish!
As walleye fish recipes go, this is a top pick for those who like crusty fried fish with a hint of sweetness. There's nothing like preparing a fresh catch of the day right in your home kitchen!
Whether fresh or store-bought, this recipe is a keeper.
Filets are coated in a crust made with Ritz crackers, egg, and honey, then fried in a pan to perfection.
This simple fish recipe is easy to prepare and cook for a quick meal. Served with fresh lemon wedges and your favorite sides, it's sure to become a regular on your menu!
If you're searching for the best walleye recipe, look no further than this Canadian dish! Walleye, also known as yellow pike or yellow pickerel is a native freshwater fish in most of Canada and to the Northern United States.
It's clean tasting and simply delicious when fried. This recipe is a no-fuss way to prepare it and to let its natural flavor shine through.
Crackers, flour and egg give it a nice crunch and the only condiment needed is a lemon wedge to appreciate its place at your dinner table. Tip- the fresher the fish, the better!
This Pan Fried Walleye recipe from Beyond the Chicken Coop is one of the most delicious walleye fish recipes on the web. It pairs well with couscous, salad or light vegetables like asparagus or peas.
Italian bread crumbs, onion salt, and paprika give nice depths of flavor to the crust of this fish.
A pro tip: always make sure that your fish is fully thawed before cooking and dab each filet dry with a paper towel before frying. This will help the crust to form better and avoid mushy fish.
Note: This recipe uses a 2-step process where fish is pan-fried then finished and kept warm on a rack in the oven.
This Pan Seared Walleye recipe with Lemon Pepper seasoning from Recipe Diaries will show you how to properly pan-sear fish for a delectable meal.
Butter and a generous layer Lemon pepper seasoning are all you need to make this recipe in under 10 minutes.
The fish is quickly seared in a hot pan and then covered to finish cooking while the filet steams to a light flaky flesh.
If you're not a fan, you can swap out different seasonings in this recipe like garlic and herb or Chinese 5-spice in place of the lemon pepper seasoning for a completely different style of meal.
There are plenty of good walleye recipes out there, but this one is great when using an air fryer.
People often wonder if air-fried walleye is the same as broiled walleye recipes and, in short, the answer is no.
Air fryers use circulating air to thoroughly cook food whereas a broiler uses direct heat from above to simply crisp already cooked food. Regardless, we think this air fryer recipe will become a favorite!
It's quick, convenient and you can choose whether or not you want breading. The green onions give this recipe a nice fresh taste!
If you're on the hunt for healthy walleye recipes, this Air Fryer Walleye is for you! Instead of breading, this recipe uses a marinade to flavor the fish.
Good-for-you olive oil, garlic, worcestershire sauce and red pepper flakes infuse the fish with savory flavors while the air fryer leaves it crisp on the outside and tender on the inside in under 20 minutes.
A couple tips for perfect fish every time: Leave space between the fish so that each filet cooks evenly and flip the filets halfway through the cook time to ensure a crisp crust on each side.
Perfect for lunch, this sandwich from Gimme Some Grillin is among the most popular grilled walleye recipes in Minnesota!
Served on soft sub rolls, walleye filets are grilled with lemon dill sauce and topped with fresh tartar sauce, tomatoes, lettuce and pickles.
These delicious sandwiches are great for your next BBQ or picnic, but prepare to make extra because your guests will gobble these right up!
Tip: Be sure not to skip the step of grilling the fish on top of the lemon slices so your filets will not stick to the grates.
If you're looking for more formal recipes for walleye filets, this Balsamic Roasted Cherry Tomato Walleye will suffice for your next special occasion.
Cherry tomatoes are first roasted with balsamic vinegar and seasonings until caramelized and then spooned over the top of pan-seared walleye for an elegant, but simple presentation.
Roasting the tomatoes is the key to bringing out their phenomenal flavor and allowing them to caramelize concentrates the sugars, so don't skip this step!
This fish would pair well with steamed vegetables and roasted or baked potatoes and salad of choice for a full entree.
Mango salsa with grilled walleye recipes? Yes please! You might not think that mangoes would pair well with fish, but we promise, it does so beautifully with this Grilled Walleye recipe from Chelsea Joy Eats.
The walleye is grilled simply with just olive oil, salt and pepper then topped with a salsa made with mango, tomato, red onion, cilantro and lime juice. So quick and easy!
If you want to take it up a notch, you can add some heat with chili powder and jalapeno peppers, but it is not necessary for this fresh tasting meal. You can also use this recipe to make fish tacos!
Another fantastic walleye sandwich from Minnesota, these beauties are flame-grilled with a lemon-dill sauce that has a secret ingredient- hot sauce! Trust us, it makes all the difference!
Minnesota is renowned for the walleye that swims in its waters and once summer time hits, you'll find these sandwiches served in many of its local establishments.
Fresh tartar sauce is prepared as a condiment with mayo, lemon, dill, garlic and dijon mustard and it is truly superior to anything store-bought.
The sandwidwiches are topped with dill pickle slices, shredded lettuce and tomatoes for a hearty sandwich that still tastes light and refreshing.
For an interesting take on fried fish, this recipe uses a unique ingredient: gluten-free pancake mix! That's right, pancake mix!
In this healthier version of fried fish, pancake mix is used directly as the breading and coconut oil, a much healthier alternative to other frying oils is used to cook the fish.
Walleye filets are prepared by removing the skins and patting dry, then lightly covered in pancake mix and fried in coconut oil for a different take on a popular method of cooking walleye.
Paired with a salad and roasted veggies, this recipe is a great choice if you are watching your calories!
Cooking walleye in a healthy way couldn't be easier with this Citrus Grilled Walleye recipe from The Taylor House.
Low in calories yet big on flavor, this recipe is a simple lesson on how to prepare walleye for those following a special diet.
A marinade with orange juice concentrate and dill is all that is needed to flavor the filets and then all you do is grill the fish in tin foil packets for 20 minutes.
Served with orange slices dipped in paprika, this fish is light and tender and perfect for a healthy dinner.
Pair with a salad of choice!
These fried walleye bites from Pip and Ebby are a fun way to serve walleye at your next gathering.
Walleye fish is chopped into chunks, breaded and fried for a yummy finger food that pairs well with various dips, especially homemade tartar sauce.
The breading is made from Ritz crackers which provides the perfect salty-sweet ratio!
You can serve these bites as an appetizer or pair them with a salad and potatoes for a whole meal. They also work great for a movie night snack too!
Regardless of how you serve them, we think you will want to keep this versatile recipe on hand!
Are you searching for unique recipes for walleye fish? This Hot Walleye Dip is a great way to showcase this northern water delicacy without making it the main attraction. It's also a great way to use up extra walleye from a big fishing haul!
After the fish is cooked, it is baked with a cream cheese mixture for a savory hot dip that is delicious and addicting.
The Parmesan cheese adds a nice flavor and the green onion garnish lends a fresh crunch.
While this is meant to be served as an accompaniment to appetizers, it also works well as a snack.
Serve it with crusty bread and watch your guests gobble it up!
Walleye is one of the healthiest fishes you can consume. It's loaded with omega fatty acids, vitamins A, D and E and is an excellent source of protein.
This pan-fried walleye recipe from Tastylicious uses simple ingredients but is big on flavor with garlic and parsley seasoning for the crust.
It's recommended to drizzle the fried filets with your favorite sriracha sauce for even more flavor, but if that's not your thing, a simple squeeze of fresh lemon juice will do.
Serve it with your favorite vegetables for a complete meal.
Storage and reheating tip- This recipe freezes well and can be reheated via air fryer to crisp the fish back up before serving.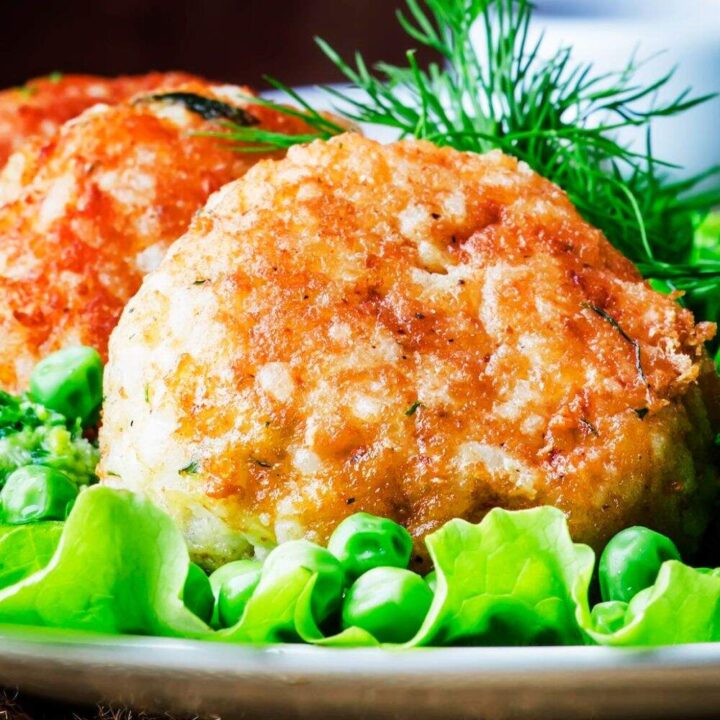 15 Best Walleye Recipes for Summer
Ingredients
1 large egg
1 tsp honey
1 c coarsely crushed saltines (about 22 crackers)
1/3 c all-purpose flour
1/4 tsp salt
1/4 tsp pepper
4 to 6 walleye fillets (about 1-1/2 pounds)
Canola oil
Additional honey
Instructions
Beat the egg and honey together in a shallow dish.
In a separate shallow dish, combine the crushed cracker crumbs, flour, salt and pepper.
Dip each filet into the egg mixture first, then coat the filet with crumb mixture second.
In a large skillet, heat 1/4 in. of oil.
Fry each filet over medium-high heat for 3-4 minutes on each side or until the fish just begins to flake easily with a fork.
Set it on a plate with a paper towel to drain excess oil.
Drizzle with honey and serve with sides of choice.