Depending on the recipe, you might need a different egg substitute. Luckily, there are so many options for egg substitutes that you can choose from in today's day and age. You aren't limited anymore.
Some can be found, ready-to -o, in stores, while others require a little elbow grease to produce.
However, there are options available for all different flavor palettes and different types of recipes.
Join us as we walk through all the different options in the modern era for egg replacements, how they taste, and some fantastic recipes.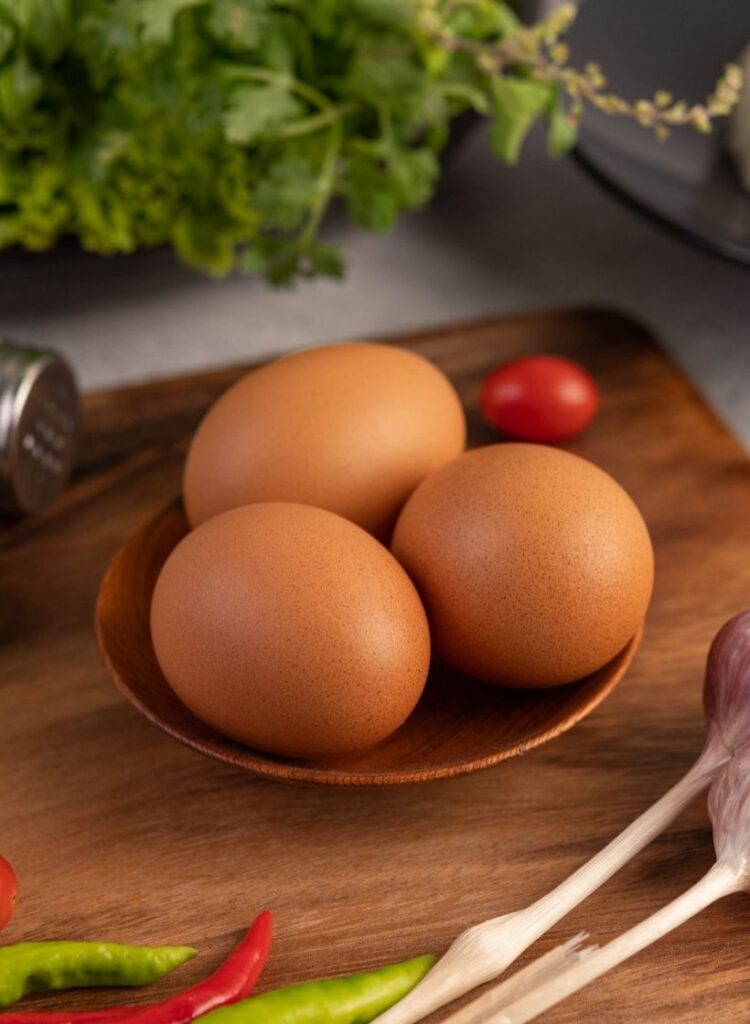 Why Might You Need to Replace Eggs?
There are several reasons that you might need to replace eggs in your baking. Some are by choices, others by necessity.
One of the more prominent reasons to substitute eggs in this day and age is a vegan diet.
This diet is prevalent in people over sixteen as a voluntary dietary restriction for ethical and environmental causes.
The vegan diet says that you can use no animal products in the food and drinks you eat. This includes dairy, sometimes honey, and eggs. However, if you love baking, you'll need to find another option to complete your favorite recipes.
Egg allergies are relatively rare but can persist. They primarily affect children under sixteen, but sometimes, the allergies can continue into adulthood.
If you or a loved one has an egg allergy, you'll need to find an egg replacement while baking for them.
How We Tested Egg Substitutes?
Finding appropriate egg substitutes was a longer process than you might expect. Food scientists have developed and tested these options extensively before mass production.
10 Effective Substitutes for Eggs
Here are some of the best egg substitutes:
1. Mashed Banana
Mashed bananas are a popular vegan ingredient, helping make everything from faux ice cream to cinnamon buns.
However, they have other broad uses in baking as an egg alternative.
This is another excellent choice, but it has the same drawbacks as the applesauce.
If you don't want to add banana flavor to the baked goods you're making, you might want to look into the other options on this list.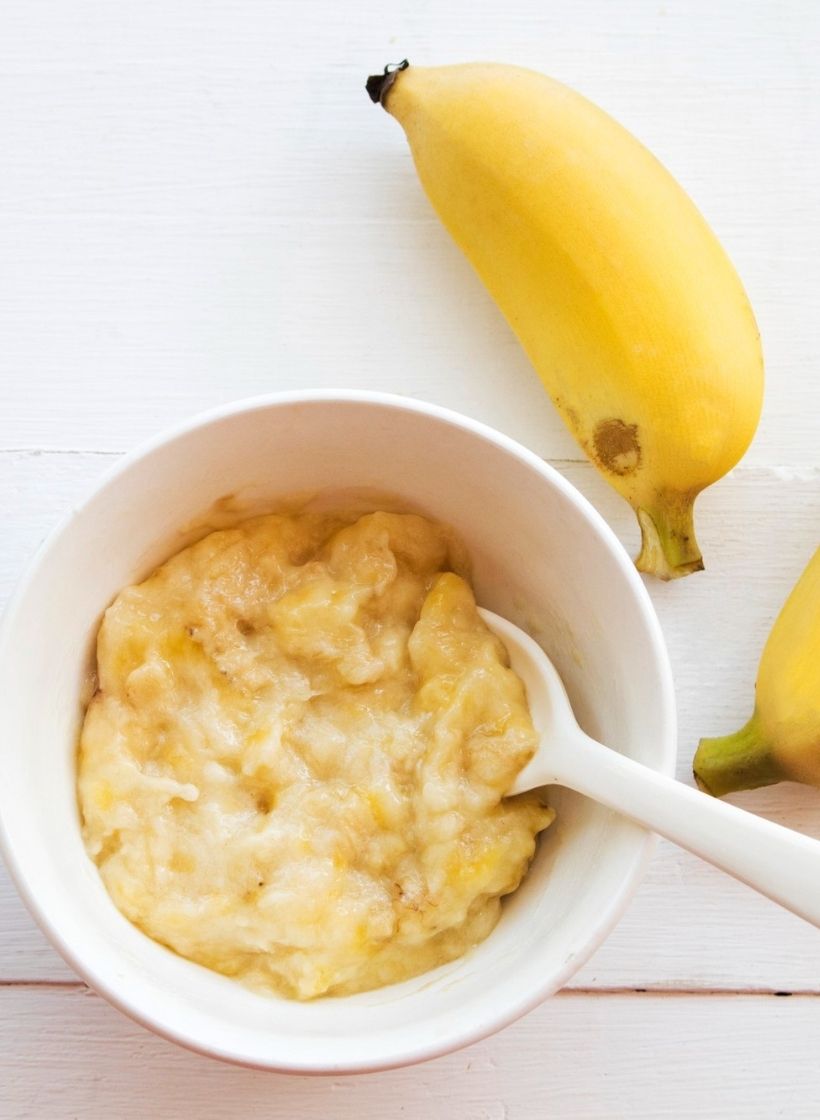 2. Commercial Egg Replacer
These mixes are often made by companies who want to create an all-in-one egg replacement that you can mix up according to their specifications.
There are a lot of mass-produced egg replacers out there nowadays.
Depending on your area, they can be found at your local health food store, organic grocer, or even in your regular grocery store.
3. Ground Flaxseeds or Chia Seeds
This egg replacement option is very potent. You only need a little bit to get the desired effect.
However, you will also need to soak these two options to get the best results.
4. Silken Tofu
Tofu is one of the best things to substitute for eggs in brownies. It will give the same body without overpowering the flavor and bind the whole recipe together.
However, when using silken tofu, you need to ensure the texture is consistent.
The best way to do that is to put the tofu into the blender or whip it until smooth. Both of these methods will give you a smooth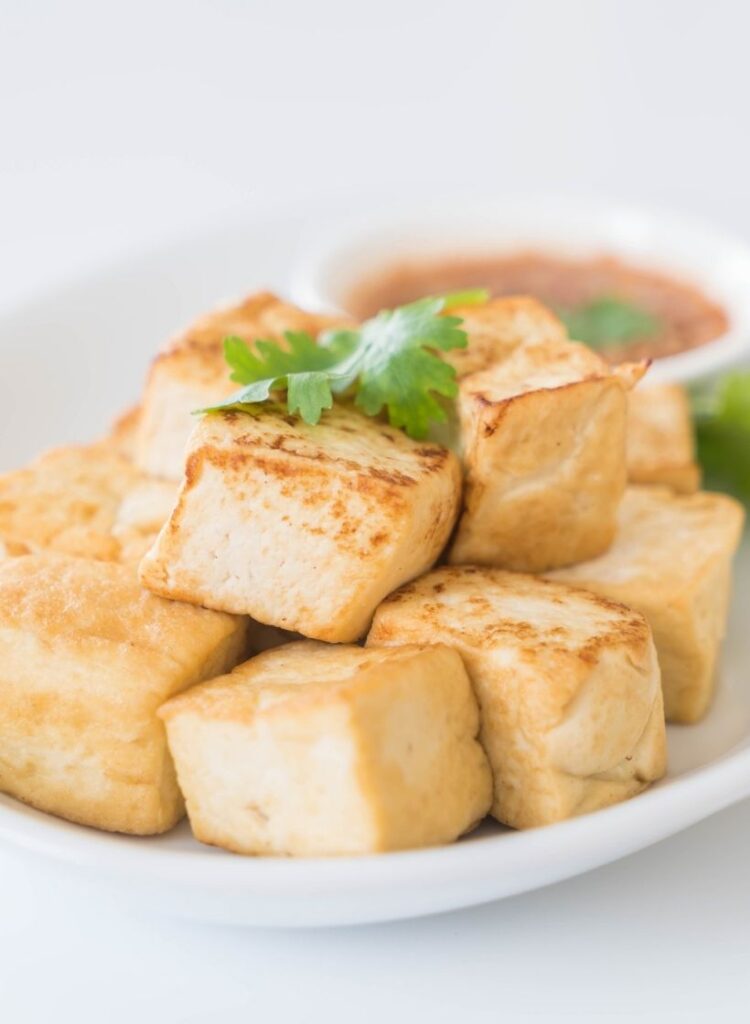 5. Yogurt or Buttermilk
Yogurt and buttermilk are good options for baked goods that don't typically have these dairy products.
However, this is only a good option for people who can eat dairy, so this is a better option when you're in a pinch.
If you're going to make a dairy-heavy desert, you might want to look at another option for an egg replacement.
6. Arrowroot Powder
Arrowroot powder is another excellent choice for a binding agent. It is a common substitute for flour, but it can also be added to replace eggs.
Arrowroot powder is made from the arrowroot plant and a collection of other starches.
It's similar to cornstarch in this way and effectively creates a smooth, thicker texture. You can use this in so many different recipes, and it has an incredibly long shelf life.
7. Vinegar and Baking Soda
An effortless vegan egg substitute is a combination of vinegar and baking soda. As the chemical reaction occurs in the baked goods, it gets an excellent, fluffy texture that you can't beat.
8. Aquafaba
Aquafaba is made with the water leftover from cooking garbanzo beans (also known as chickpeas).
You can collect this water and use it as a substitute for eggs. While this substitute takes a little more work than others, it is effective and great for baking.
9. Applesauce
Applesauce is a perfect egg substitute for fall recipes in particular. Not only does it give the dish the support eggs typically provide, but applesauce can add so many unique flavors to your fall dishes.
For example, if you were making apple or pumpkin bread, you can pack in even more festive fall flavors.
It can also be great as an egg substitute for pancakes, and the apples provide their amount of sweetness without being overpowering.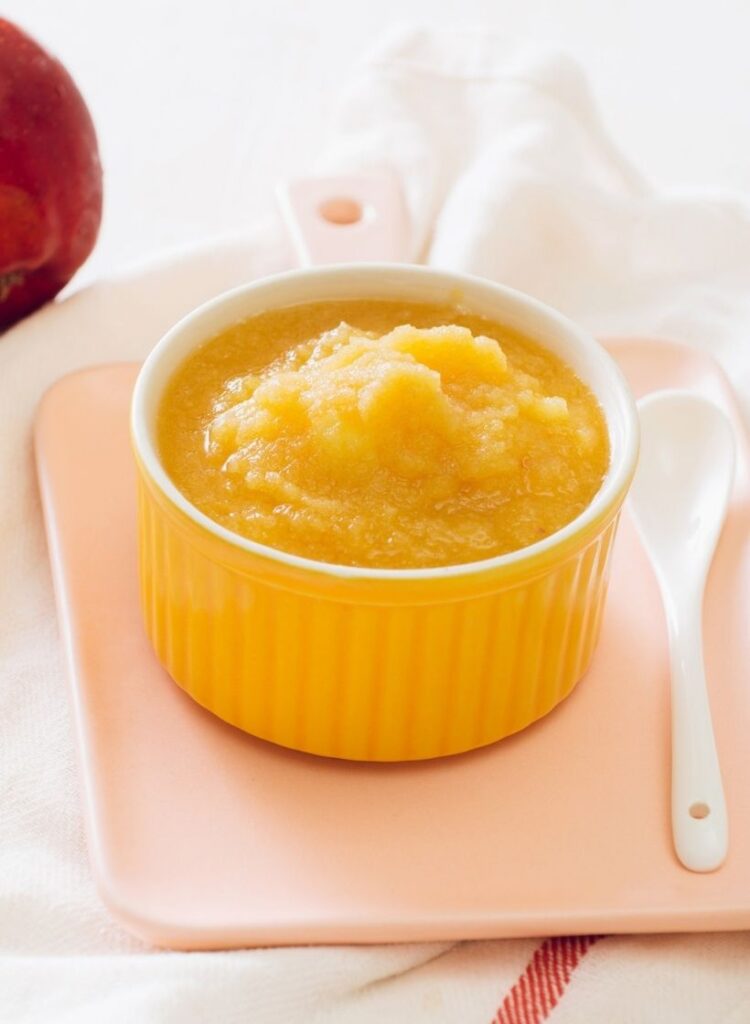 10. Nut Butters
Different types of nut butter can also be an option for an egg substitute.
They have the same binding properties but also have a strong flavor. Make sure the recipe you're using them for isn't going to be overpowered by the nutty flavors.
The only downside to these kinds of butter is that you can't use them to be completely allergen-friendly.
Since nut allergies are some of the most common food-based allergies, you'll need to find another solution.
How Do Vegans Replace Eggs?
Vegans can replace eggs in several ways. The best thing to do is use egg substitutes, as we outlined above. Those are great for baking and can be adjusted to get different flavors or the required consistency.
What If a Recipe Calls for Egg Whites or Yolks?
Sometimes, you only need part of an egg for the base recipe but want to replace it. You can follow relatively simple ratios to get the best texture and replace the egg consistently.
If you are using a commercial replacer, you need to follow the ratio directions on the package.
These have been strictly tested in the test kitchens and labs for the companies that produced them, so these ratios should be correct.
However, for other recipes, you'll likely end up using a lot more of the replacer. Too little replacer will dry out the baked goods, which is no good.
What Can I Substitute for Eggs in a Cake Mix?
We've gone through all kinds of other options for replacing eggs in a recipe, but what can you substitute for an egg while baking a cake?
The best options for replacing eggs while baking a cake are either aquafaba or a commercially produced egg replacement.
Best Egg-Free Recipes
There are so many amazing egg-free recipes out there, and this is only a tiny sample of them.
1. Peach Muffins
The first recipe featured on this list uses mashed bananas as an egg substitute and has no refined sugar or dairy.
There are other ways you can modify it to remove some of the other ingredients, such as substituting the cane sugar with maple syrup.
Fresh peaches give this recipe their signature flavor. If you can get them in season, this will provide you with the best results. Frozen or canned peaches can also be good, but they can put too much water into the recipe.
This recipe will ideally make about twelve muffins, but you could also make them into a loaf.
2. 3-Ingredient Baby Banana Pancakes
While these pancakes are designed for little kids and babies getting used to solid food, you could use this recipe for anyone else.
This recipe is simple with no dairy, no added sugar, allergy-friendly, and egg-free.
If you want a different flavor, you could substitute the banana for pumpkin or sweet potato puree. These pancakes will have a distinct pumpkin flavor, making them perfect for fall and Halloween!
3. Turkey or Beef Egg-Free Meatloaf
This recipe is gluten-free, dairy-free, and egg-free, which means you can use it for so many different types of dietary restrictions. This is the perfect entree for a busy weekday.
A little bit of flaxseed meal is the perfect egg substitute for baking this dinner. You only need a little bit for it to go a long way, so don't add more than the recipe calls for.
The sauce on top of this meatloaf recipe is another excellent addition. It uses a fantastic mixture of coconut sugar, ketchup, and mustard.
If you want a different flavor, you could choose whole grain mustard. It will give the sauce a richer, rougher texture that is to die for.
4. Lemon Blueberry Cake
Few pairings go as well together as lemons and blueberries in baking.
This vegan lemon blueberry cake is perfect for a dessert or a sweet breakfast treat that utilizes vinegar and baking soda to get a fluffy texture.
To give this cake the best flavor, you could use lemon extract and lemon juice, but there are plenty of ways you can increase it.
Fresh lemon zest or dried lemon peel is another perfect way to increase the lemon flavor.
However, if you want the blueberries to be the show's star, you can always replace the lemon extract with the vanilla extract. It will make the lemon flavor more subtle and give the blueberries a chance to stand out.
5. Three Ingredient Oreo Truffles
These bite-sized treats are perfect to whip up for gatherings. They are ideal as a gift for classrooms or workplaces, especially since they work for so many different diets.
Many people might not know that most Oreos flavors are vegan. This opens the door for even more flavor combinations for any occasion.
This recipe uses the basic style of Oreo, but you can customize with any flavors that meet your dietary restrictions or flavor palette.
You could even spice up the dairy-free cream cheese with the different flavors that have been developed in recent years.
6. Vegan and Gluten-Free Bagels
Bagels might look like a dish that could never be made vegan because of the eggs and other ingredients, but this recipe changes that. It cuts the egg out and is infinitely customizable.
This recipe is also boiling-focused for a traditional feeling bagel that will pass any sniff test. You can smear it with dairy-free cream cheese to add a delicious final touch.
7. Pumpkin Pie
No Thanksgiving dinner would be complete without a decadent pumpkin pie, and nothing makes it better than everyone being able to enjoy it!
You can make this recipe all year round, but there is something special about having it around the holidays.
Instead of using eggs, you can use arrowroot powder or cornstarch to bind all the ingredients together. This recipe gets topped off with dairy-free whipped cream and gives you a fantastic, diet-friendly dessert.
8. Cornbread
This recipe uses applesauce as a substitute for eggs in baking this cornbread, giving it an exciting flavor.
Apple cider vinegar continues to change the typical taste of cornbread and give this recipe its signature flavor.
If you want a cornbread recipe that fits your dietary restrictions and has a unique flavor, this is the recipe. You could also add cinnamon to add a little bit more to it.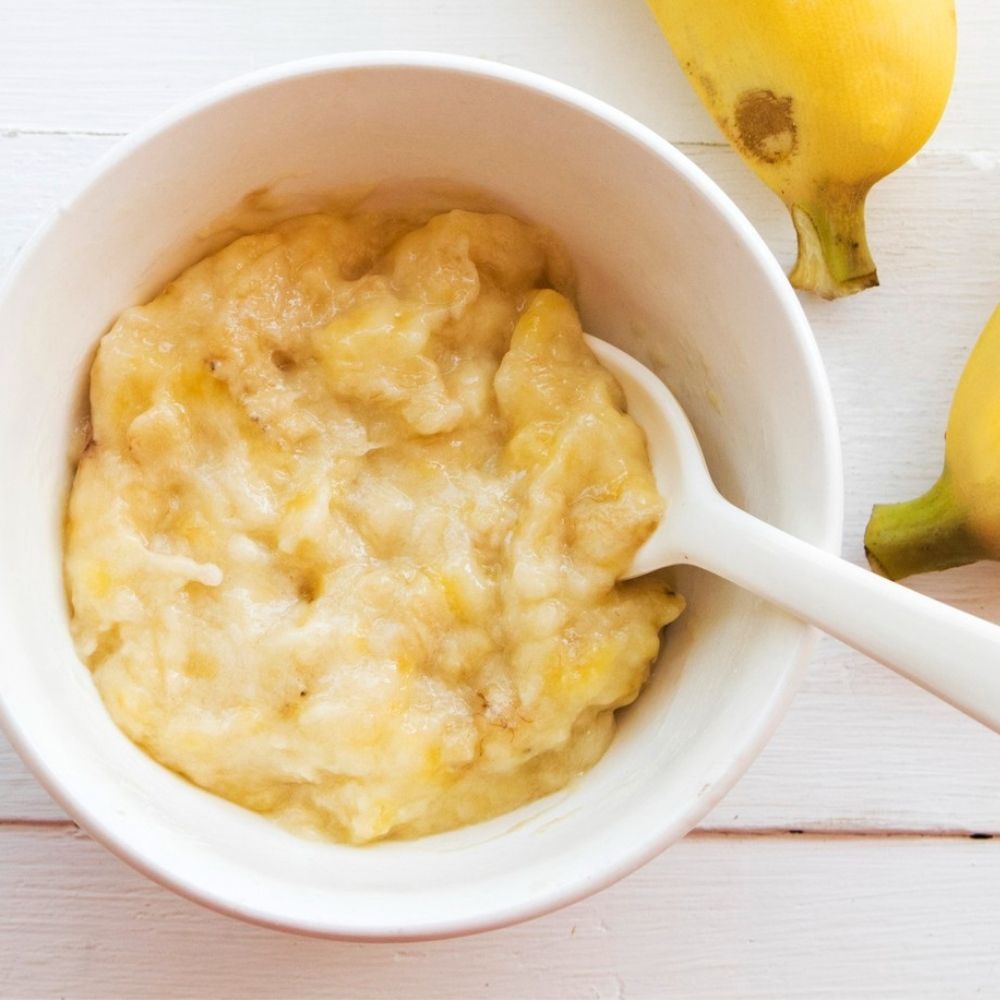 10 Perfect Substitutes for Eggs in Baking
Yield: 8

Prep Time: 5 minutes

Cook Time: 15 minutes

Total Time: 20 minutes

How to make egg substitute for pancakes
Ingredients
1 c (150g) self-raising flour
1/4 c (55g) caster sugar
1/2 teaspoon bicarbonate of soda
1 c (250ml) milk
20g salted butter, melted
2 teaspoon white vinegar
1 teaspoon vanilla extract
Salted butter, melted to grease
Instructions
Mix one cup of flour, ¼ cup of caster (or superfine) sugar, and ½ teaspoon of baking soda.
Make a well in the center of the dry ingredients and add one cup of milk, 20 grams of melted butter, two teaspoons of vinegar, and one teaspoon of vanilla. Mix well.
Warm a non-stick frying pan with medium heat and add a small amount of butter to grease it.
Pour ¼ cup of batter into the pan and cook for one to two minutes until golden brown.
Flip and cook the other side.
Enjoy!