If you're an avid connoisseur of Asain cuisine, then chances are you've encountered mirin once or twice.
Mirin is one of those ingredients that yields the perfect amount of umami, tanginess, and sweetness all rolled into one.
Routinely used as a sauce or glaze for many vegetables, noodles, and sushi, this Asian ingredient is the perfect way to elevate any ordinary dish. It's also regularly used in many Japanese soups, such as Kombu chicken soup and Miso soup. It can even be used in a yummy stir fry!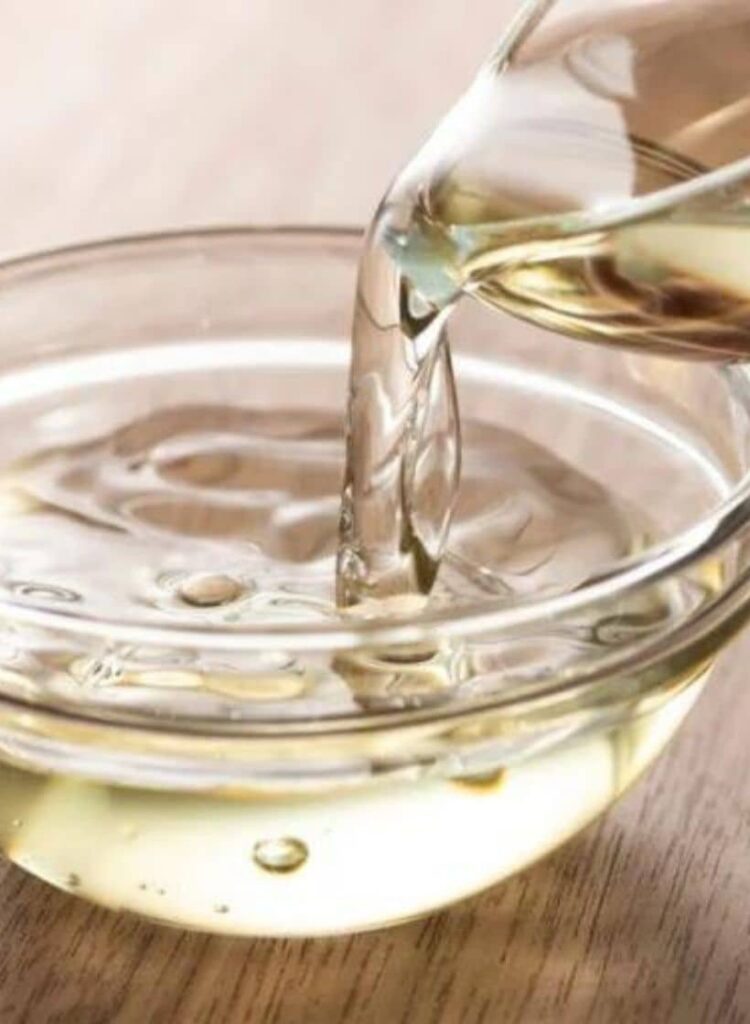 When you're really in the mood for a particular meal or dish, you don't want to wait another day.
So if you're out of mirin, you might be thinking you're out of luck. However, the opposite is actually true. Because mirin has such a unique flavor that includes both sweet and tangy notes, it can be swapped out for a ton of other ingredients – many of which you may already have in your kitchen cabinets.
Whether you're looking to liven up some noodles or add a unique flavor to your next stir fry, here is everything you need to know about mirin (including what makes the best mirin substitute).
What's Mirin Made Of?
As noted above, mirin possesses a sort of sweet, sort of tangy, sort of fishy flavor to it that makes it popular for a lot of Asian-inspired dishes.
Mirin is a type of rice wine, which is made from a distilled rice liquor called Koji and, of course, rice. In order to make mirin, the steamed rice is fermented, meaning that the sugar is broken down into alcohol or juice.
Mirin can, surprisingly, take a little bit of time to create. The fermentation process can take anywhere from two months to two years to become ready for consumption.
There are two types of mirin: one called hon mirin and another called plain ol' mirin. Hon miron often referred to as true mirin, has a 14% alcohol volume since it usually incorporates shochu, a type of spirit that has a similar flavor to vodka.
On the opposite side is plain ol' mirin, which doesn't contain shochu, making the mirin taste more similar to traditional sake, which is a little lighter.
What Can I Substitute for Mirin?
If you're looking for a substitute for mirin, you're in luck because there are many on the market that can achieve a similar flavor profile to mirin – 8 to be exact. Here are the top mirin sauce replacements you can use in your next meal:
Sake
Perhaps the most significant mirin replacement, sake tastes most similar to white wine.
As such, it's a little bit dry and sweeter than a red one, or in this case, shochu which is quite strong when used in true mirin.
If your sake is too dry for your liking, you can always add a little pinch of sugar or a splash of white grape juice to it to elevate the flavor and make it sweeter. Sake usually pairs really well with sweeter flavors such as those in desserts.
Sherry
Many people think that sake has a Sherry aftertaste, so why not use it as a mirin alternative if it's the only thing you have in your liquor cabinet? Sherry has a nutty, fruit flavor to it.
Furthermore, it's commonly used in various recipes due to how versatile it is.
If you're opting for a sherry substitute, replace one teaspoon of mirin with it. You can also add a little more white sugar to sweeten it up.
Rice Vinegar
Since mirin is a type of rice wine, rice vinegar achieves a pretty similar effect when used as a replacement.
For every teaspoon of mirin your recipe calls for, add one teaspoon of rice vinegar and half a teaspoon of white sugar.
Using a rice wine substitute like this is perfect for keeping the flavor of your meal consistent with the original recipe.
White Wine
Like everything else mentioned on this list, white wine makes an excellent replacement for mirin due to its sweet and subtle notes.
The only thing you have to keep in mind, though, when using white wine as a replacement for mirin is that you should add a half teaspoon of sugar for every tablespoon of white wine you use.
What if you don't have white sugar? Can you still use white wine as a replacement? Yes, Brown sugar will work just as well. However, it may make your sauce or glaze a little spicer. So if you like things with a kick to them, brown sugar may be the way to go.
Vermouth
Vermouth is a pretty versatile liquor because it can be either sweet and tart or spicy, making it ideal for a wide variety of dishes and cocktails.
The best replacement for mirin is because mirin needs to have a blend of sweet and savory/acidic flavors to work in the recipes it does.
Since vermouth is versatile enough to do this, it works as an excellent substitute in both regular mirin and Aji mirin.
Unlike mirin, which can have a bold flavor, Aji mirin is subtler. It tends to add a lovely balance to various ingredients, including vegetables, fish, and meat – all common staples in many Asian-inspired dishes.
To use vermouth as a substitute for mirin, add two tablespoons of sugar to every cup of vermouth.
Aji-Mirin
As mentioned above, Aji-mirin is a great substitute for mirin because while they're both rice wines, Aji-mirin is a lot subtler.
So, if you're not a fan of the strong, bold flavors of traditional mirin, Aji-mirin is a great alternative. You can pretty much use this as a 1:1 replacement of traditional mirin.
Balsamic Vinegar
This mirin substitute might be a little surprising, considering what balsamic vinegar is usually known for.
Most commonly paired with salads, this Italian-based dressing has a uniquely bold, highly concentrated flavor made from unfermented grape juice.
Believe it or not, balsamic vinegar is usually considered to be "safe food" in regards to health, knowing to lower cholesterol, and even work as an appetite suppressant if you're trying to lose a little bit of extra weight.
This type of vinegar, though, doesn't have a lot of sugar in it, so if you want to use it as a mirin substitute, you'd have to add a few tablespoons of sugar to make it taste closer to traditional mirin. You can use a regular sweetener or sugar substitute, whichever you prefer.
Marsala Wine
When you hear the term "marsala," the first meal you probably think of is chicken marsala.
Also hailing from Italy, marsala wine is usually used to create a bold, caramelized sauce that pairs great with chicken, blue cheese, or fresh fish.
If you're looking to make a replacement for mirin, the good news is that you can use marsala wine as a 1:1 substitute. Even though marsala wine isn't as sweet as mirin, you won't notice a huge difference if you're using it as part of a glaze or sauce.
Check Also?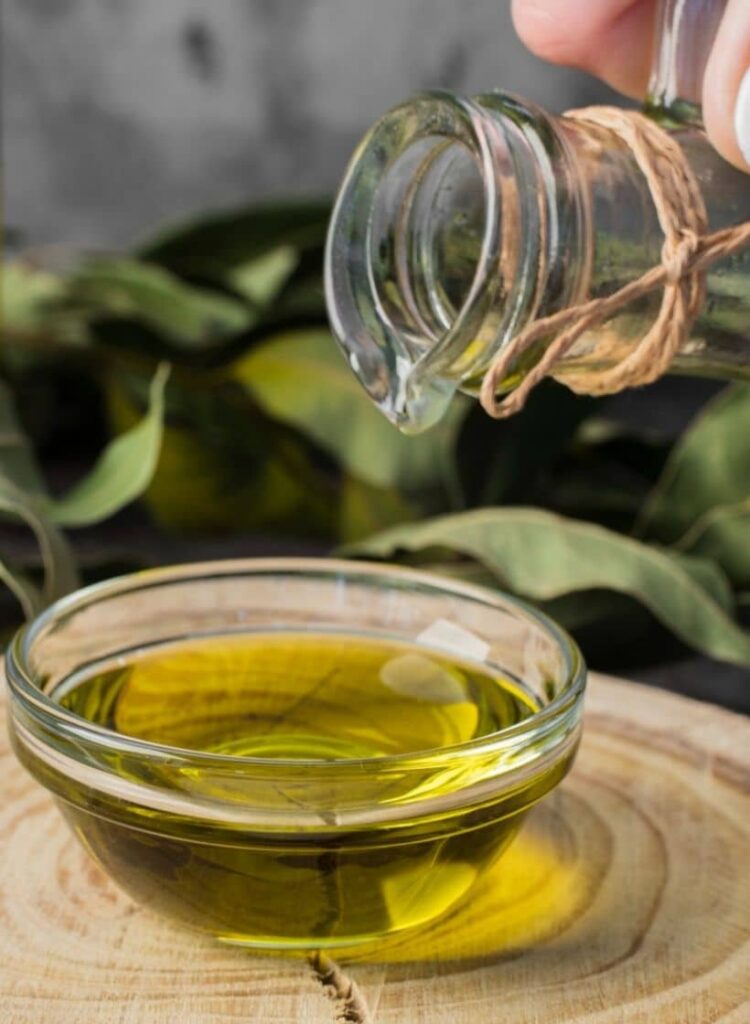 The Closest Flavor Mirin Substitutes
What is Mirin Substitute? It's another ingredient, similar in flavor to mirin, that can be used as part of a sauce, topping, or as the star of your next meal. Fortunately, as noted above, there are many substitutes for mirin.
However, if you're looking for something with the closest flavor to mirin, your best option will be rice wine vinegar, sherry, or sake.
All three of these ingredients have something in common: they're all relatively dry and contain subtle notes of sweetness.
People continuously use mirin in their meals as either a topping or a glaze because it adds sweetness and offers a nice balance and contrast to other savory or otherwise salty elements in the dish.
This includes everything from savory vegetables such as Brussel sprouts, mushrooms, and tomatoes to more salted meats such as cured fish, beef, and bacon.
How Do You Make Homemade Mirin?
While it may sound intimidating, making mirin yourself at home is surprisingly easy. Best of all, you only need three ingredients to make it: sugar, water, and sake.
The first thing you need to do is add ¼ cup of granulated sugar and water to a small saucepan. If you don't have granulated sugar, you can swap it out for brown sugar but keep in mind this will make your mirin substitute a bit spicier.
After you've added your water and quarter cup of sugar to your saucepan, turn the stove on and cook it on medium heat.
Bring the mixture to a boil, then have it continue boiling for about 2-3 minutes. Generally speaking, this should take you about 10 minutes or less.
Once it's boiled for a few minutes, remove the saucepan from heat to avoid overcooking it. The more a water mixture boils, the less you'll have, so if you're using mirin as a sauce or glaze, you'll want to avoid this as best you can.
If you're using a high fructose corn syrup as a substitute for granulated white sugar, then you'll want to be wary of how much you add, as this can be incredibly sweet.
Slowly add the sake to the sugar/water mixture, tasting it along the way until it reaches your desired level of sweetness.
If you accidentally add too much sake to your saucepan, add a little bit more water to thin in it. Once you've reached your desired level of sweetness, set your mixture to the side and let it cool completely. Keep it in a bowl or mason jar and set it aside in the refrigerator.
By keeping your mirin cool, you're helping to preserve all of the flavors. Best of all, if you make a large enough batch, homemade, refrigerated mirin can last up to three months.
So, if you know you'll be making a bunch of ingredients moving forward that require mirin, go ahead and cook a larger quantity to store. If you leave your mirin out on the counter, make sure it's not directly exposed to sunlight, or else it could go bad.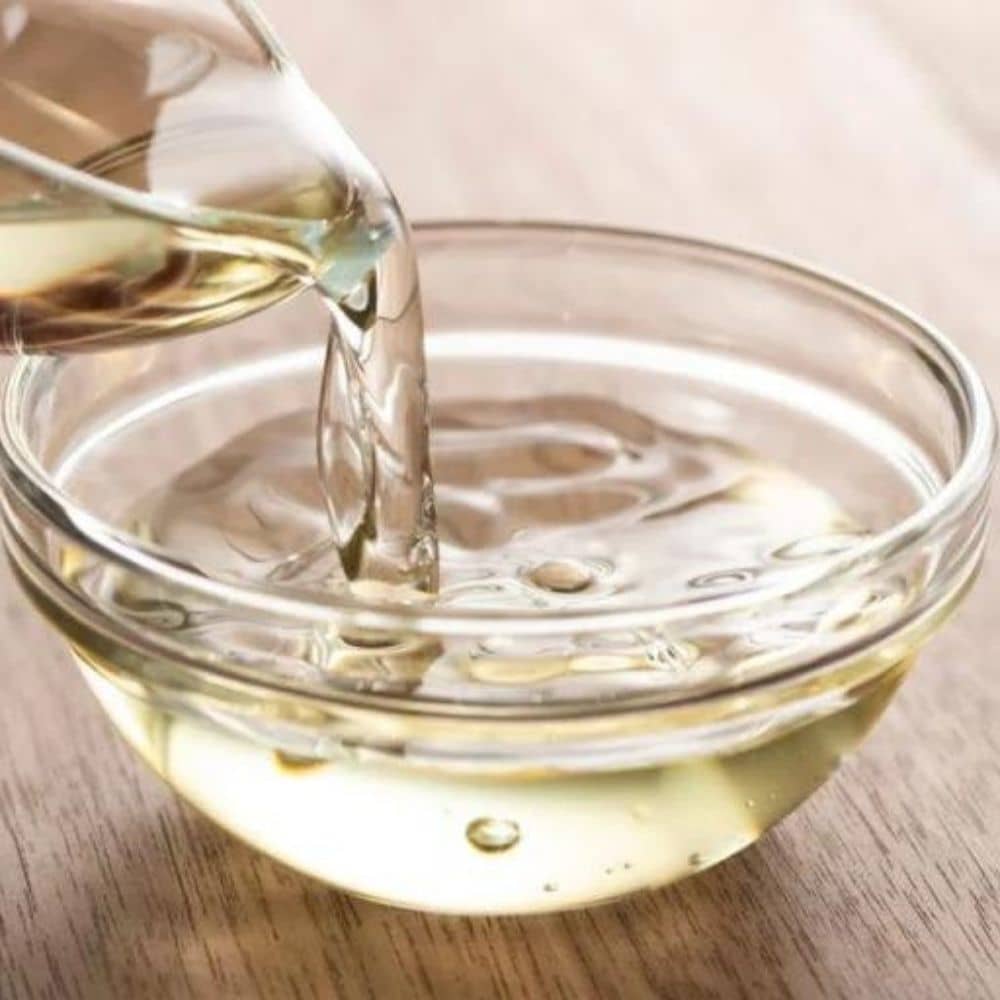 8 Best Mirin Substitutes For Your Recipe
Prep Time: 5 minutes

Cook Time: 5 minutes

Total Time: 5 minutes

If you're looking to make your own mirin at home, the secret ingredient really boils down to the type of sugar you use
Ingredients
1/4 c granulated sugar
2 tablespoon water
3/4 cup sake wine
Instructions
In a saucepan over medium heat, blend water and sugar together. Bring to a boil and continue cooking for 2 minutes.
Remove from heat.
Drizzle sake (or your rice wine vinegar, vermouth, or white wine substitute) in the pan. Use a taste tester to check out the level of sweetness. Stop adding sake when you've reached your desired level.
Stir everything together. Set off to the side to chill.
Once fully cooled, add to your other ingredients and enjoy.
Making your own homemade sake is incredibly easy. We hope this article helped you learn more about mirin, what it's used for and how to make it if you just so happen to be out of it.