If you are a Pork lover and do not have time to cook each time,
These leftover pork recipes are for you! You won't be needing many ingredients. Just follow the steps, and that's it.
These leftover pork tenderloin recipes are going to amaze you; they don't taste like leftovers! You'll enjoy them, and they will be done in a short time.
All you have to do is follow the steps of storing them in the freezer!

1. Pulled Pork Quesadilla
Are you a fan of Pork and Quesadillas at the same time and haven't tried this combination yet? You are missing so many flavors.
This delicious recipe can be made in a blink of an eye just by using some leftover pork, black beans, green chilli (if you're a fan), and melty dome cheese, then pull all of this in a crispy tortilla.
This Quesadilla is one of the best recipes. It's very Easy and Quick to make.
2. Pulled Pork Enchilada Skillet
Craving some Mexican Enchiladas ? with this leftover Pork recipe, you can make this Enchilada just by using some Leftover Pork and corn tortillas. You can add any flavor you like, and it will make it more delicious.
You can also add some beans, tomatoes, onions, and some cheese on top. This will make your Enchilada more delicious.
This Enchilada recipe is ready in 20 min. It's great for your dinner when you're too lazy to cook.
3. Ham Casserole With Broccoli and Rice
Are you a cheese and cream fan? This recipe is for you. You can prepare it in a short period. These recipes for leftover pork tenderloin are the best ones.
If you're out of ideas of how to use your Broccoli, rice, and leftover ham, gather all the three together, add some cheese, cream, and flavors, and DINNER IS READY!
This recipe is very delicious. You can freeze it and then put it in the oven, easy, quick, and tasty the next day.
4. Roast Pork Fried Rice
If you're confused about what to cook when you have leftovers, you should try one of these recipes. They will make your night!
This Roast Pork Fried Rice recipe is one of them. Try to use your leftovers from your lunch to a Family Dinner!
Combining these ingredients will make not only you but your guests fall in love with it just by adding some flavor and seasoning.
5. Pulled Pork Rigatoni Recipe
Looking for a leftover recipe with pasta? This way of cooking this Rigatoni is delicious, with mashed tomatoes, onions, and leftover pork.
If you're a fan of Italian food, you'll be amazed by the fact that you can cook Italian. You won't need much time or energy. Just pull your leftover Pork, some pasta, and the seasoning of your choice.
That's it. You can add any flavors you crave that would make it tastier. Adding chili flakes, cheese, or sauce on top never hurt anybody. It's Carbs night!
6. Cheesy Pulled Pork Taquitos
Out of ideas for your picnic day?
These Taquitos are the ones you'll be choosing, and everybody will be amazed. They are perfect for your family parties, dinner, and picnics as well.
What will I need to make these ? NOT MUCH! You won't need many ingredients, just some leftover pork tenderloin from your barbecue night, cheese, and tortillas. You can use any ingredients you crave. Making it at home makes you the CHEF !.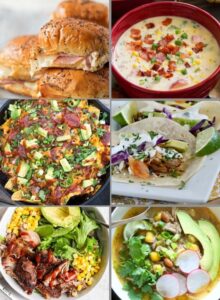 7. Ham and Cheese Sliders
Are you too busy with work and do not have the energy to cook something for the night? These Ham and Cheese Sliders are among the best ideas you can use to make dinner or lunch.
These Sliders are so cheesy, easy, and delicious to make, even if it's a party night, or having guests at an inappropriate time, don't PANIC!
You can serve them this recipe with honor! They'll love it and won't notice that it is made of leftovers! you'll need buns and some cheese, leftover pork, seasoning as you wish, and some cream, and VOILA, it's done
8. Creamy Ham Potato and Corn Chowder
Are you tired of eating potato soup the same way as always? Just by using this recipe, you won't anymore!
This Potato and Corn is delicious. Just by pulling cream, Ham, Corn, and potatoes, you'll be amazed by its taste.
Put any seasoning you like, add some cream, cheese, sweet corn, Ham and your soup is ready. It won't take you much time. You can serve it for dinner nights or cold winter nights in your cozy pyjamas!
9. Pulled Pork Nachos
This recipe is impressive to make during movie nights, parties, or pool parties.
What would be better than Nachos with some Pork?
These Pork nachos are irresistible, easy, and quick. If you have some Leftover Pork, avocados, jalapenos, and a good amount of cheese, put them together, add your seasoning on top, and that's all for your dish. You can add any ingredients you like to make these nachos!
10. Crockpot Leftover Pork Carnitas:
After a party night and you're craving something easy and quick to make, these carnitas will be the right ones for you.
What you'll need will be some leftover Pork, some tortilla bread, and lemon for the sour taste.
This recipe is amazing to make while being out all day and coming home exhausted, not wanting to spend much time in the kitchen.
Your leftovers will save your life! Add the leftover pork to the tortilla bread, then add some cream, cheese, and onions! Anything will go great with these fantastic Carnitas!
11. Pulled Pork Salad
Suppose you need a whole meal full of proteins but do not have much time to cook! You won't need much. All you'll be needing is leftover pork, corn, avocado, bell pepper!
This recipe is very easy and quick to make, perfect for your busy weekdays; you can make it the night before to take on the go the following day.
12. Leftover Pork Posole Verde
If you have only a few ingredients at home and are too lazy to go out to buy food, you can only use the recipes with leftover pork tenderloin.
Having leftover pork at home from the barbecue from the weekend will make your recipe. You'll only have to put ingredients together and won't need much time to be cooked.
If you love Posole Verde, you'll fall in love with this one because it is a much easier and simple version.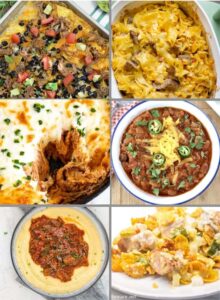 13. Sheet Pan Pulled Pork Nachos
Craving Nachos but not the regular ones? This Pork leftover recipe is for your craving!
These Nachos are different from the ones you like. These will make you forget about the regular ones.
You won't need many ingredients, just some nachos, leftover pork, beans, cheese, avocados, and tomatoes to make it taste better. You can use the topping you like.
14. Saucy Pork And Noodle Bake For Leftover Pork
Do you have no idea what to do with your leftover pork? This leftover pork recipe is the one for you. It is very easy and fast to make.
If you're into sauce and noodles, you'll love this dish adding all the ingredients together with some leftover pork and popping them up in the oven.
You can cook this for your meal preps and put it in the freezer to serve it for another time. Your guests will love it!
15. Easy Cheesy Pulled Pork Dip
If you're throwing a party and confused about what you would be served with nachos or any pantry, this Pulled Pork Dip is amazing for your party nights.
This recipe is perfect for your cravings. It only needs some Pork leftovers, cream cheese, and some cheese on top.
It won't take you so much time. This leftover pork recipe is easy to make and tasty!
16. Smoked Pork Chili
What would you do with your leftover pork? This smoked pork chili recipe is impressive to make. It is fast and very delicious.
What you'll need will be some smoked pork leftovers, bell peppers, and chili pepper. The chili gives it more taste and amazing texture.
You'll love this recipe just by adding some cheese on top before serving. It goes so well with some toast or nachos as well!
17. Leftover Pulled Pork Ragu
Are you tired of serving Pasta the same way as always? Well, try doing it with this leftover Pulled Pork.
To make this recipe better, you'll need to use some RAGU SAUCE and your leftover pork that is the best combination to make your night! You'll be in love with this delicious recipe!
18. Cheesy Pork Chop Casserole
Do your kids love to eat Pork in their meals but never veggies? Well, you can trust this leftover pork recipe in your meal with veggies, and your kids won't know.
Well, kids never want a dish with veggies showing. Therefore, you can use this fantastic recipe to sneak some vegetables with pork and beans. It doesn't take time or energy.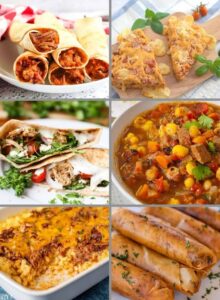 19. Cheesy Pulled Pork Taquitos
Once with family, you always think of perfect snacks to serve. You won't think twice after using this leftover pork recipe.
This snack or dish would be great for dinner or snacks with family. It is very delicious and quick to make. It is the best combination between cheese and pork.
20. Cheesy Ham Scones Recipe for Leftover Ham
Are you looking for a recipe that can suit your breakfast, lunch, and dinner? Well, hold that thought. You'll enjoy these amazing Ham scones!
This leftover Ham recipe is amazing for your meals while running late or too tired/busy to cook!
The Ham cones are the best recipe you'll ever try, just by combining some Ham and cheese. This recipe is the same as pizza but in a new method, not as messy as the pizza!
21. Low Carb Shredded Pork Greek Pita
Are you on a diet and afraid to lose your balance by eating delicious dishes? You won't have to think twice. Pull out your Pork leftovers and use this delicious recipe.
Just add some veggies to your Low carb shredded Pork, and add some greek pita to make it more fancy and tasty!
22. Leftover Pork Roast Stew with Hominy
This leftover pork roast stew will be the best stew you'll have ever tasted, too easy to make for dinner for the winter nights.
This stew will need to be made with love and secret ingredients such as Leftover Pork.
The leftover pork gives it a different taste from any other stews. You'll need to add some chickpeas or black bean veggies if you want.
23. Pulled Pork Mac and Cheese Recipe :
your mac and cheese won't be the same anymore after trying this Leftover Pork Recipe. It will make you fall in love each time tasting it.
This Mac and Cheese recipe is one of the best recipes you'll ever taste. Being a fan of Mac and Cheese with its typical taste will make you change your mind forever.
The Pulled Pork Mac and Cheese recipe are so creamy and cheesy, which makes your meal tastier.
24. Leftover Pork Spring Rolls
if you're too lazy to stand in the kitchen for a while, we've found an amazing leftover Pork recipe that won't take you so much time.
These pork spring rolls are to die for! You will love them so much, and they can be served to your guests as well. They will love the TOO!
All you need is leftover pork. You can add any veggies you want.
The seasoning will make it tastier. You can dip them in hot chili sauce or cream cheese. These pork spring rolls can be stored. It will save you so much time and energy!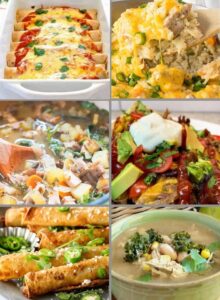 25. Pulled Pork Enchiladas
Are you looking for fast meals to make a home without any effort? These Enchiladas are amazing to make while being home bored or being busy all day.
What you'll need will be very easy, and it won't take you much time, but you should be patient to make it with love. These Enchiladas are so tasty and very easy to be ready.
26. Cheesy Pork and Rice Skillets
This cheesy Pork and Rice Skillets recipe are one of the best recipes you can try with rice, and it makes a fantastic combination.
If you cannot find what to put with rice, you can try this recipe, and you'll love it!
You'll need Leftover Pork, rice, cheese, and some green onions for the topping. When it comes to flavors, you're free to use whatever you crave!
27. Leftover Pork and Potato Soup
If your potato soup is bland and you've been cooking it the same way all the time, this recipe is one of the best!
What you're going to be using is the secret ingredient which is Leftover Pork. This will make your soup special and tasty! Your potato and veggies soup won't be the same anymore!
28. Leftover Pulled Pork Nachos
craving some Mexican Nachos? You can make this recipe at home, and with love, it is very easy and fast to make.
Mexican Nachos are delicious. You'll be in love after trying this recipe, then what you'll be using is leftover pork tenderloin.
29. Pulled Pork Taquitos
needing some ideas for your game night, picnics, or parties? The Pulled pork taquitos are the best idea you'll have.
These taquitos are unique and easy to make. You can make these taquitos using leftover pork and tortillas. If you love chipotle salsa, that's the key to getting a delicious taste!
30. Leftover Pork Roast Soup
If you don't know how to combine vegetables and Pork in a soup, you can try this Leftover Pork Roast Soup.
This soup combines all your cravings. You can use corn, leftover pork, white beans, and kale. It is incredible for your dinner for cozy movie nights.
It is very easy and can be ready in only 20 min!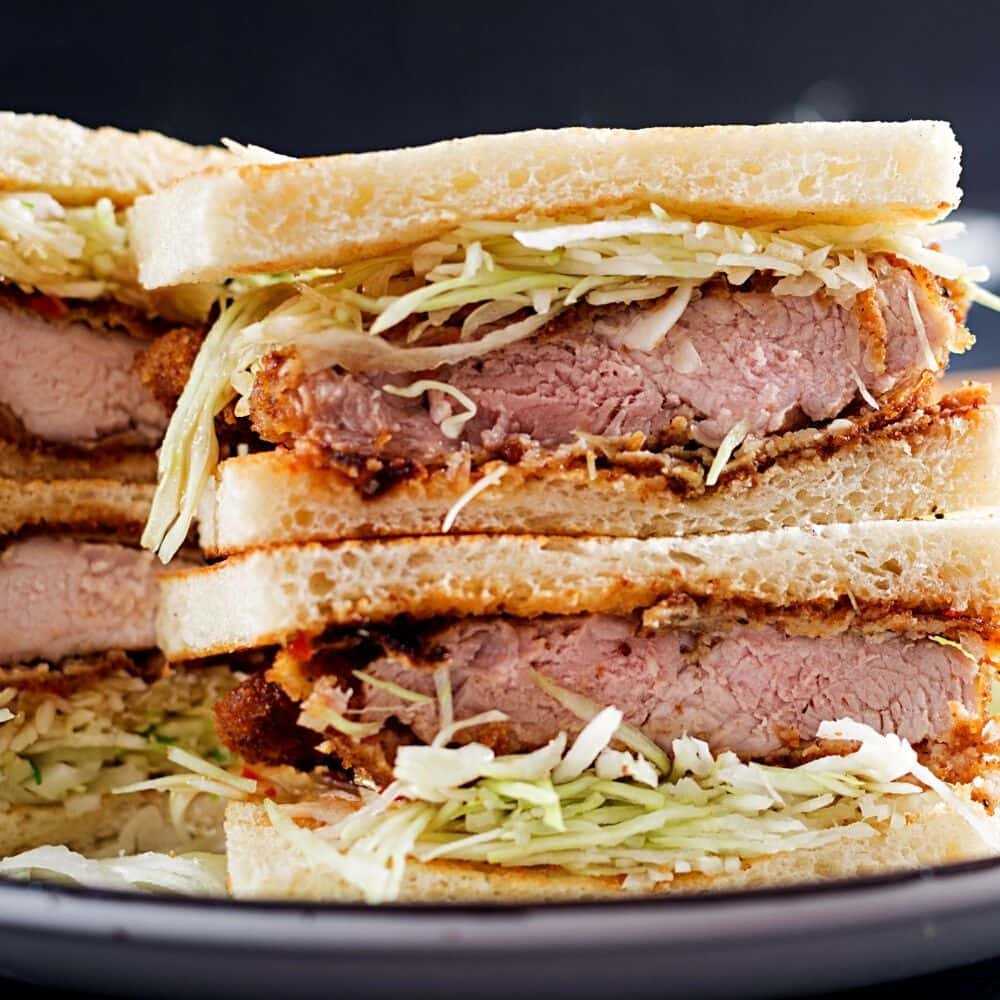 30 Best Leftover Pork Recipes
Ingredients
One celery rib (chopped)
1 tbsp olive oil
1/3 c chopped red onion
3/4 c frozen sliced carrots (thawed)
1/2 c chopped green pepper
1/2 c pork gravy
One jar (4-1/2 ounces) sliced mushrooms (drained)
1 c cubed cooked pork (1/2-inch cubes)
1/3 c chicken broth
2 tbsps soy sauce
1/8 tsp pepper
Hot cooked rice
Instructions
Sauté the onion, red pepper, and celery in oil until crisp-tender in a pan. Pork, carrots, mushrooms, gravy, stock, soy sauce, and pepper are added to the pan. Bring the water to a boil. Reduce the heat to low, cover, and cook for 20-25 minutes, or until the carrots are soft. Over rice, if desired.