If you want to feel fancy while having a drink, you should try these Kahlua drinks to make you feel better.
You can serve them as a dessert everyone will be into. You can have them after dinner or for your fancy parties, family gatherings you'll be so in love.
You'll be so excited to try some of Kahlua's new recipes at home while having dinner with guests.
After dinner, you can taste the deliciousness of the drinks you've made using Kahlua! You won't get enough of them serving them as a dessert.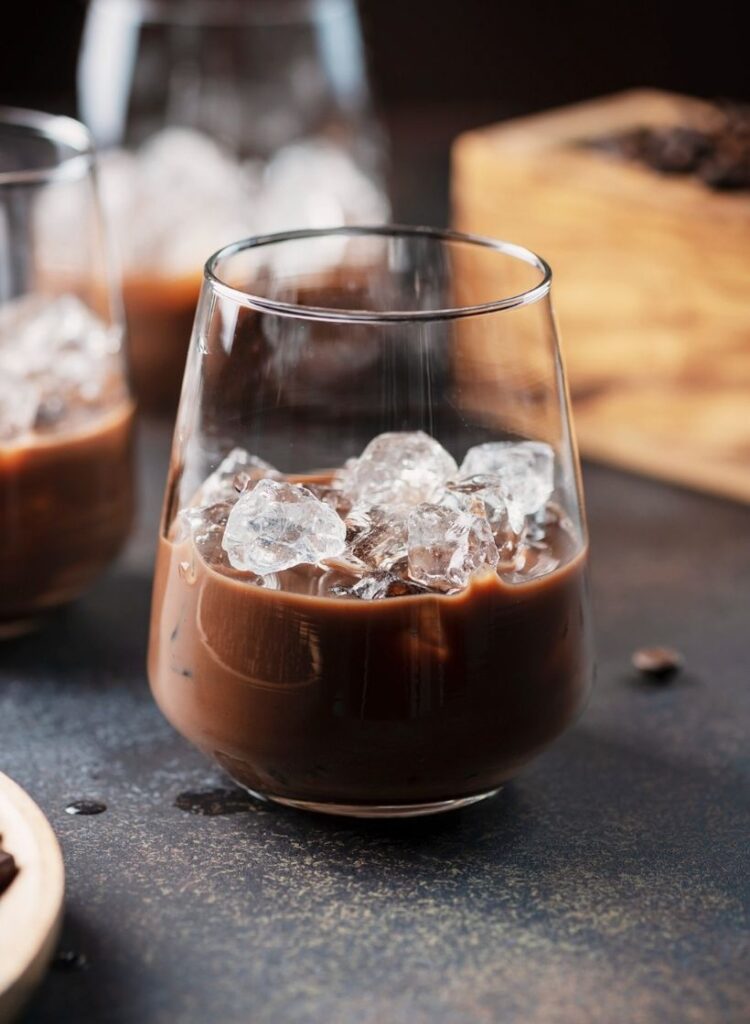 What is the best way to drink Kahlua?
You can drink Kahlua drink just on its own or serve over ice. Also, use it to make delicious cocktails, accompany your meals, or can be used as a dessert,
You can choose to serve it at your late-night parties and your dates or after a long day at work. It is perfect for your mood! You will be addicted to it and to how amazing it tastes.
Can you drink Kahlua straight?
YES, you can! Just by serving it on ice, or you can drink it straight up from your bottle, it is the same as sweet coffee syrup!
It is great to drink it alone straight, having it as a cocktail with some ice cubes and some caramel drizzle on top. You can style it the way you want or add some whipped cream on top of it.
Does Kahlua need to be refrigerated after opening?
No, but it should be stored in a cool, dry place once opened! Because it doesn't need to be refrigerated, you can just put it on your coffee table on the counter or in your kitchen. It is not necessary to refrigerate it.
15 Popular Kahlua Drinks!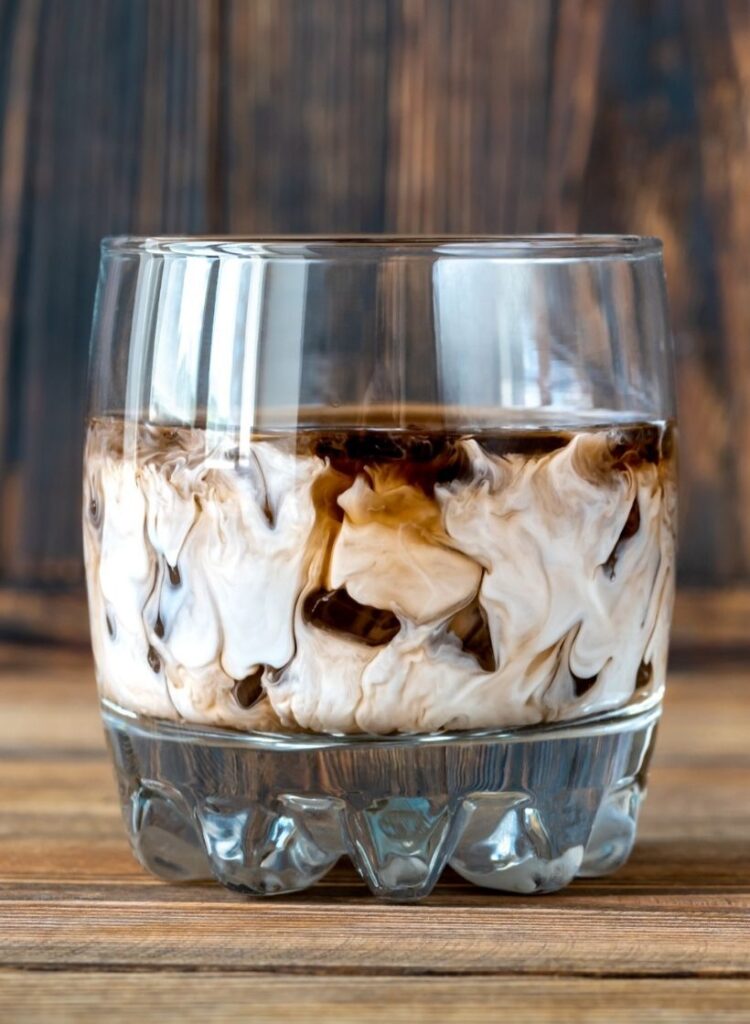 1. Classic B52 Shot Drink Recipe
If you're into caramel, then this drink tastes the same. According to some bartenders,
You'll love its texture. It has layers, and it is worth the try. It is light on the alcohol and is always loved by guests.
This shot is a blend and combination between coffee, orange, cream, and whiskey flavors, and none of the flavors stand out much above the others.
2. Kahlua Coffee
Irish coffee made with Kahlua instead of Whiskey.
Soo delicious because Kahlua goes well with coffee. It makes the perfect mixed drink made with Kahlua,
You can serve it by topping it with some whipped coconut cream and some grated dark chocolate.
It is fabulous! It is already quite sweet, and adding it to coffee provides some sweetness, but you can add a teaspoon of brown sugar before adding coconut whipped cream.
3 Frozen Brown Cow
It is a delicious adult dessert. It is perfect for your parties, and everyone will love it. This cocktail combines Kahlua and Cream. It is a fantastic combination. It twists it.
If you are a fan of Kahlua, then you'll love this cocktail. It is all homemade.
You'll have so much fun making it. It is the perfect dessert to pull when you put kids to bed.
It is ideal for your cozy nights and will be one of your comfort drinks during your nights alone. You'll love the mixture with vanilla ice cream and chocolate sauce.
4 Kahlua Hot Chocolate
Are you tired of making hot chocolate the same way every time?
Try using Kahlua with it, a hint of Kahlua will make your drink better it will be the most comforting drink you'll ever taste,
You can make it from scratch and easily with just a handful of ingredients that you already have at home.
You can use it during your family gatherings, and no kids are allowed you can add the marshmallows on top with a drizzle of melted caramel or chocolate to make it even better.
5 Salted Caramel
This recipe is one of the drinks with Kahlua that you might try while discovering new things.
You'll love how it tastes and how easy you can make it, it is addictive from the first sip the salted caramel white Russian is the best one;
This drink is a great dessert after dinner to enjoy after a long day at work.
Since you can't drink sweets, you'll fall in love with this one. It is worth the try and will be your favorite,
It is a cocktail mixed with caramel and cream. By adding the Kahlua to this perfect combination, you'll feel it hit the spot, especially enjoying it on cold nights!
6 Kahlua and Cream Milkshake
Do you love milkshakes?
You'll be impressed by how amazing this Kahlua milkshake tastes, it is a creamy drink that is perfect for any season of the year, once you try it you'll be addicted to it.
It is a simple and quick drink, it can be made in a blink of an eye, you'll only need Kahlua, cream, ice cream, whipping cream. it doesn't take much to be made.
I love making it and enjoying it at any time of the day you won't regret trying it.
In addition to that, introducing this to your guests instead of a regular coffee will make you the best host! it will be your and their favorite of all times.
7 Kahlua Mudslides
This classic drink recipe combines Kahlua, Vodka, Irish cream, liqueur, and ice cream, Kahlua's cocktails.
This combination of these ingredients makes the drink interesting, and to die for the parties will get fancier using this fantastic cocktail. You can serve it during birthdays and family gatherings.
It is an excellent drink for your hot summer nights. First, you have to freeze your serving glasses to make it a perfect summer treat!
8 Kahlua Mocha Milkshake
it is one of the best drinks to make with Kahlua while being chocolate and a coffee lover.
It is a bussing milkshake made with Kahlua serving it for a special occasion or on a random Saturday night once trying this amazing Kahlua milkshake you won't get enough of it never,
because you'll remember it your whole life, just by trying it for the first time, this milkshake combines your favorite coffee mocha and Kahlua, adding to it a foam of whipped cream and a drizzle. Of hot chocolate!
You'll be amazed how it turns out without going out and ordering it! It is easy to make and worth it!
9 Strawberry Sombrero Cocktail Recipe
This bussing strawberry cocktail is one of the best Kahlua cocktails you can make.
If you're a strawberry lover, you will be into this one. This perfect cocktail will make you fall in love with it in every sip. It is a creamy pink, reddish drink that blends with coffee, milk, strawberry.
It is Kahlua-based, which makes the strawberry Sombrero a great choice for light drinkers.
You might also serve it during parties which will make them fancier than you imagined and also when you want to make sure that nobody has too much to drink.
10 Kahlua Cold Brew Coffee Cocktail
This coffee cocktail is the perfect drink to pick during your warm days, or you can have it as an after-dinner cocktail. If you are a huge coffee fan, you'll love this cold brew.
It is a beautiful drink. The Kahlua goes so well with cold brews.
The combination makes a lovely coffee. You'll be so ready for your day with positive vibes!
11 Kahlua's Hot Chocolate
You'll stop ordering hot chocolate during your cold days and nights. It will be easier to make it than to go out to the store to buy it.
It can be made with just a handful of ingredients that you already have in your fridge, you'll enjoy it in your cozy corner by the fire, and you can add some marshmallows to the top to make it even better.
12 Espresso Martini
You'll love how this martini is made. This cold cocktail is strong, sweet, and delicious, with cream on top to make it tasty.
The combination between Kahlua and coffee makes it delicious to try and to serve with coffee beans on top for a fancy look.
It is easy to make, needing only four ingredients to enjoy this heavenly tasting. It is the Best Kahlua Cocktail you'll ever taste.
13 Espresso Martini
You'll adore the way this martini is made.
This cold cocktail is strong, sweet, and delicious with cream on top to make it tasty,
The combination of Kahlua and coffee makes it delicious to try and serve with coffee beans on top for the fancy look it is simple to make with only four ingredients to enjoy this heavenly tasting cocktail it is one of the best Kahlua cocktails.
14 Kahlua Coke Float
If you love soda, you'll love this amazing boozy Kahlua coke float. The coffee ice cream provides the drink with a smooth mixture of cola.
It is mesmerizing to watch the foam fizz up and taste as well.
It will be your favorite special drink, ready to serve you and the guests. Both of you will bring up the childhood memories of drinking soda on hot days.
15 Black Russian Drink Recipe
How to enjoy a wonderful simple cocktail but wouldn't notice, it is so easy to make, and you'll have to pour the ingredients you already have and run them together, and stir. You won't have to shake or add anything else.
You'll need a secret ingredient to make it better and unique, so it tastes like sweetened coffee, and if you are a Vodka fan, you can add some to your cockatiel and enjoy it ! one of the great drinks. To make with Kahlua!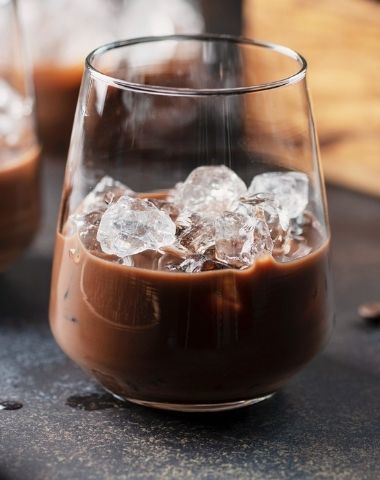 15 Delicious Kahlua Drinks to Try Today
Yield: (2-1/4 quarts)

Prep Time: 10 minutes

Cook Time: 3 hours

Total Time: 3 hours 10 minutes

15 Best Popular Kahlua Drinks to Try Today
Ingredients
2 quarts hot water
1/4 c creme de cacao
2 c heavy whipping cream
1/2 c Kahlua (coffee liqueur)
3 tbsps instant coffee granules
1 tsp vanilla extract
1/4 c sugar
2 tbsps grated semisweet chocolate
Instructions
Combine water, Kahlua, creme de cacao, and coffee granules in a 4-quart slow cooker. Cook, covered, on low heat for 3-4 hours, or until thoroughly heated.
In a large mixing bowl, whisk the cream until it thickens. Beat in the sugar and vanilla extract until soft peaks form.
Warm coffee should be served with whipped cream and chocolate.