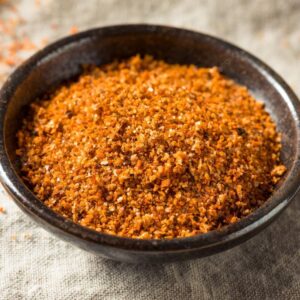 Have you tried the Tuscan heat seasoning from Hello Fresh before? If so, you know just how delicious and flavorful it is.
If not, though, you're in for a treat because the Tuscan heat seasoning from Hello Fresh is an easy way to spice up any meal.
Whether you're looking to spice up your plain pasta dish or add a little flair to your seafood boil, the Hello Fresh Tuscan heat spice is a great way to elevate your meal. Plus, it's chock full of fresh flavors including garlic powder, basil, oregano, and rosemary.
Below, we answer commonly asked questions about the Tuscan heat spice used by Hello Fresh, how to make it, how to store it and so much more. And of course, we take a look at the ingredients you need (and what you can replace them with if necessary).
Let's get started!
What is Tuscan Heat Spice?
What is Tuscan heat spice? If you've never had Tuscan Heat Spice before, you're in for a treat!
As part of the meal service kit offered through the popular meal delivery service, Hello Fresh, the Tuscan heat spice is a blend of herbs and spices that includes dried basil, dried oregano, garlic powder, dried rosemary, cayenne pepper, ground lemon, and ground fennel.
While all of the herbs and spices are important, the secret ingredient in this Tuscan heat spice blend is fennel because of how versatile it is. Fennel is able to be enhanced, so if you want your spice blend to be sweeter or more savory, this is the trick to do it.
If you don't have the garlic powder the recipe calls for, go ahead and swap it out for some fresh, minced garlic instead. You can add this blend to your chicken, soup, and pasta dishes.
Why is it called Tuscan heat spice, you ask? Tuscan simply refers to flavors that are home to Tuscany, Italy.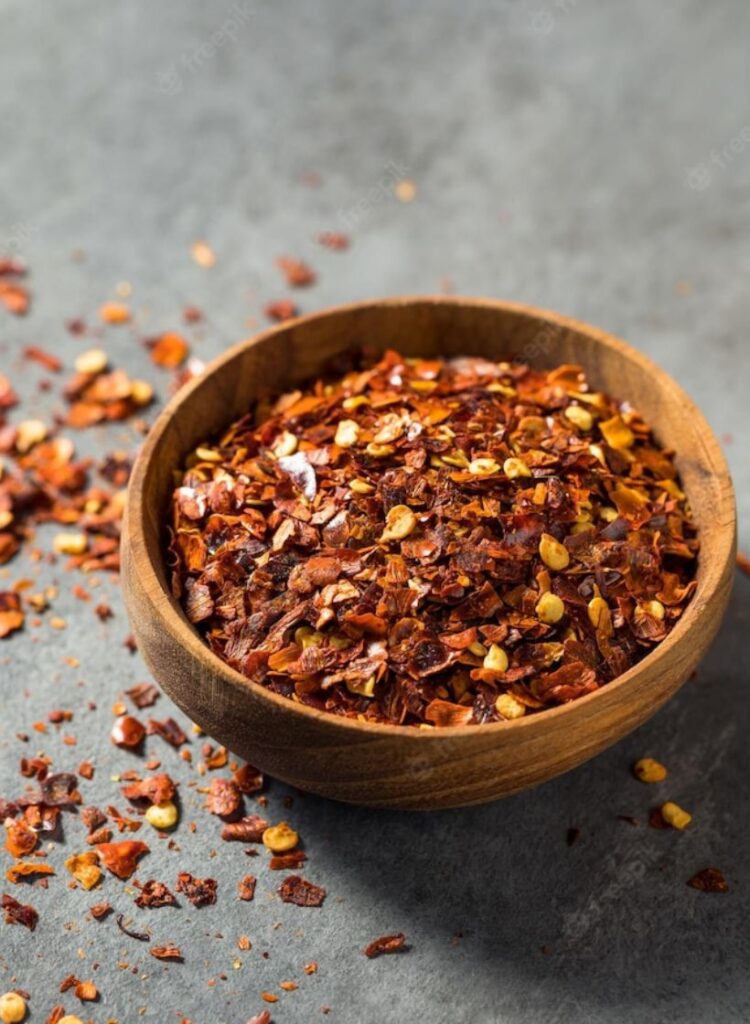 Tuscan Heat Spice Ingredients
As mentioned before, the Hello Fresh Tuscan heat spice mix uses the following ingredients:
1 part ground fennel – this is a versatile ingredient that can be enhanced to compliment the other flavors. It can either become sweeter or more savory.
4 parts of dried basil – dried basil actually has many health benefits and can add a depth of flavor and sweetness to this recipe.
2 parts of dried oregano – though this ingredient can be a bit bitter and pungent, it can add a lot of extra flavor to the other ingredients. Just be sure to use it sparingly. Too much can overpower the other ingredients.
2 parts of dried rosemary – this is a versatile spice that tastes great in soups, on meats, and on salads. Try to use one teaspoon of dried rosemary, as it has a different flavor profile than fresh rosemary.
2 parts garlic powder – garlic enhances common foods but use it sparingly. Chopped garlic has a stronger flavor than minced garlic or powder.
1 part of cayenne pepper – this is a traditional Southern spice that makes this recipe perfect for dry rubs on various meats.
1 part dried ground lemon – this ground spice is best used for sauteed vegetables and can be used for a pop of flavor.
1 part dried Marjoram – this is used sparingly to add more spice to popular marinades, like this one, and tastes great on lamb, chicken, and in popular pasta sauces.
The cool thing about this Tuscan heat spice recipe, though, is that you can pretty much swap out any of the ingredients for something else and not sacrifice flavor.
For example, you can swap out cayenne pepper for hot paprika. Or, you could swap out the dried basil for thyme leaves or parsley. While the flavors will be slightly different, they won't be enough to alter the recipe.
Simply put, if you're out of something, don't worry. You have options.
How to Make Tuscan Heat Spice
Alright, so we talked about what you need to make Tuscan heat spice, but how do you go about making it? The good news is that it's very simple (and quick) to make from scratch.
In addition to your fresh ingredients, you'll also need the proper equipment including a spice grinder, mixing bowl, measuring spoon, whisk, and storage container.
To make the Hello Fresh Tuscan heat spice, measure out everything and add all of your spices to your mixing bowl. Be sure to mix them together well.
If you want your spice to be extra fine, go ahead and put them through your spice grinder. If you don't care about consistency, skip this step.
Once blended, store them inside a mason jar or other airtight container until you're ready to use them. All in all, the prep process should only take you a few minutes. And best of all, once you're done…you're done!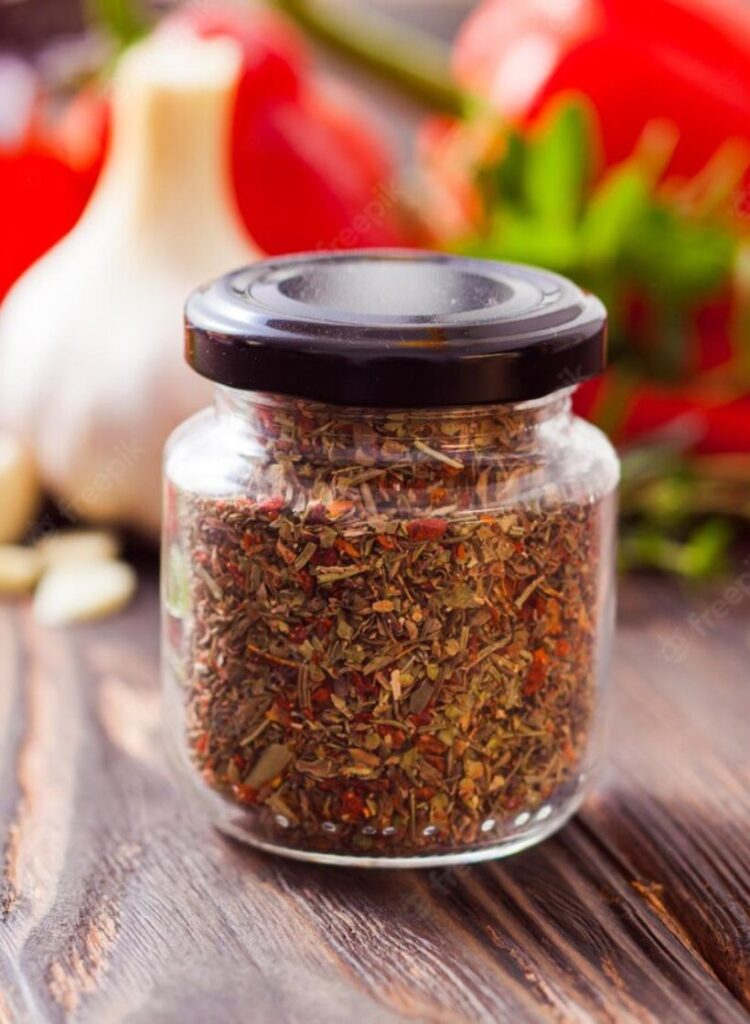 Recipe Tips
Just because you're putting these ingredients on the stove, doesn't mean there aren't a few good tips you should follow.
When making this recipe, don't be afraid to customize it and make it your own. This recipe is chock full of intense flavors so if you don't like things too spicy, replace the spicy ingredients like cayenne pepper to make it more your style.
If you do this, however, keep in mind that your rub should sit overnight to get the maximum flavor out of all the ingredients.
Another tip to keep in mind is that you can swap out the spice grinder for a coffee grinder. They'll achieve the same results and that way you don't have to go out and spend extra money on a grinder you may only use a handful of times.
Just be sure to clean your coffee pot out before making coffee; a Tuscan spice blend drink does not sound appetizing!
Is Tuscan Seasoning the Same as Italian Seasoning?
Tuscan heat spice hails from a part of Italy, so is it the same as Italian seasoning? Not quite, though it is somewhat similar.
Italian seasoning consists of dried basil, dried rosemary, dried thyme, dried marjoram, and dried oregano. You can add fennel seeds, dried sage, and red-pepper flakes if you want, but they're not a requirement of Italian seasoning.
The biggest difference between the two is that the Hello Fresh Tuscan heat spice has more ingredients, including fennel seeds and ground lemon. As such, it has a much bolder flavor profile than traditional Italian seasoning.
But, if you're in a jam, you can certainly use Italian seasoning as a base and add a few additional ingredients to it to make your own EveryPlate Tuscan heat spice.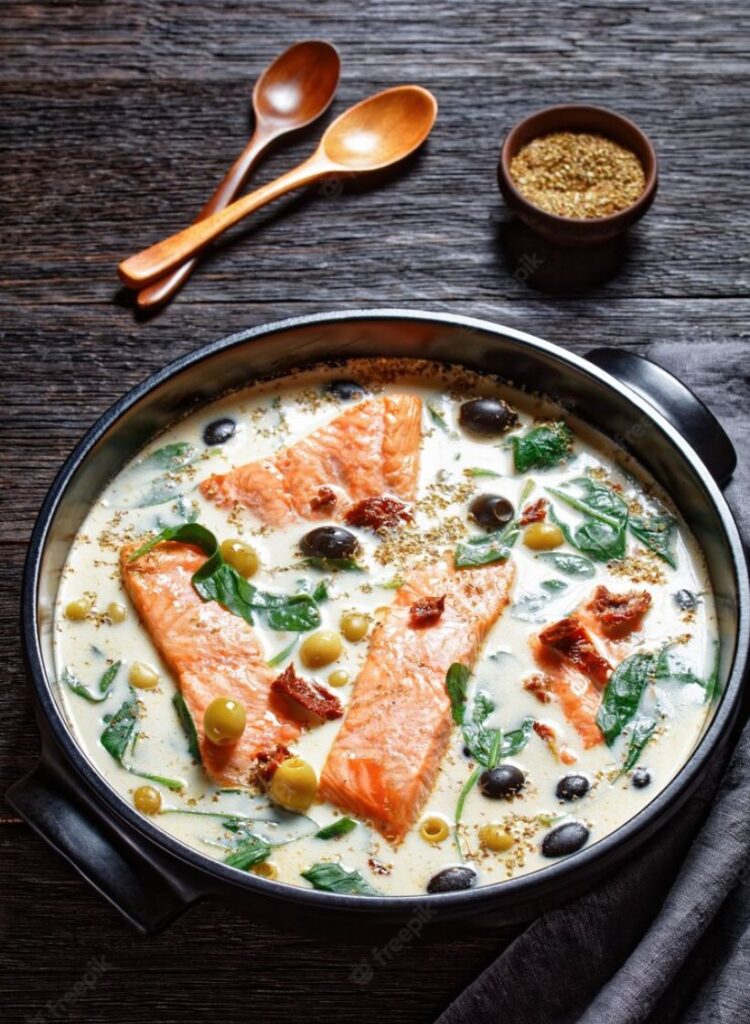 How to Store Tuscan Heat Spice
Once you make the Tuscan heat spice from Hello Fresh, the good news is that you can store it for up to six months without it going bad.
When storing it, always make sure you're keeping it in an airtight container. Any air that gets in could spoil it faster.
Most seasonings don't have to be refrigerated. In fact, experts advise against this because long-term refrigeration can actually distort the flavors of the spices.
If you mixed it with tomato or olive oil, then go ahead and refrigerate it because it will help keep the freshness. However, outside of that, keep them tucked away in your kitchen cabinet for later use.
As long as they're stored in a dark, dry place, they'll keep for at least six months.
Tuscan Heat Spice Blend Recipe
The Tuscan heat spice blend recipe from Hello Fresh can be customized in so many ways. Not only in terms of the ingredients used, but you can easily use it as a marinade rub on your skirt steak just as easily as you can mix it in with an alfredo sauce for your next pasta dish.
The secret ingredient will depend on your personal flavor, but for us, we've got to go with the ground lemon. It just adds an extra kick of sweetness that you don't get with the other ingredients.
If you don't have ground lemon, you can easily swap it out for a little bit of lemon zest or white wine. These substitutes won't alter the flavors too much.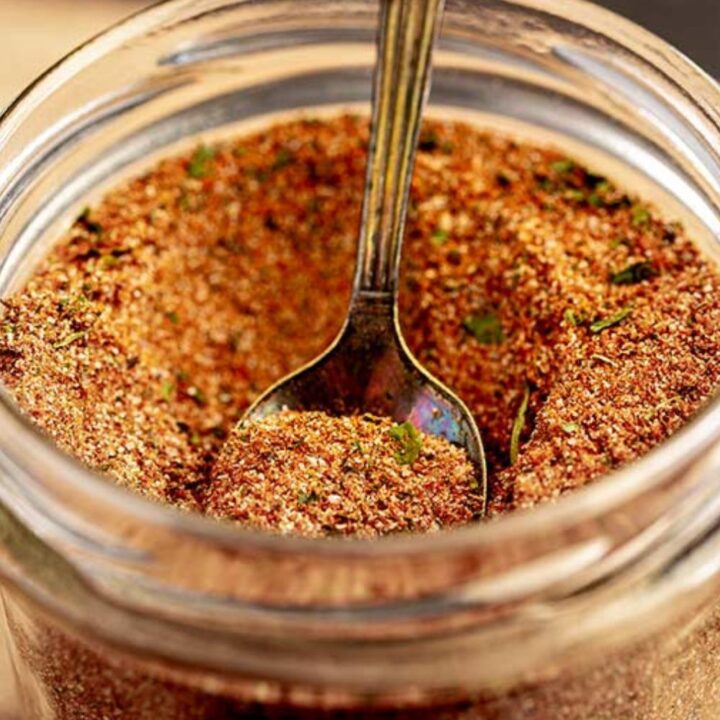 Tuscan Heat Spice Blend Recipe (Easy-to-Follow Recipe)
Have you tried the Tuscan heat seasoning from Hello Fresh before? If so, you know just how delicious and flavorful it is.
Ingredients
2 teaspoons of dried ground lemon
2 tablespoons of dried basil
2 tablespoons of ground rosemary
2 tablespoons of onion powder
2 tablespoons of dried marjoram
2 tablespoons of dried parsley
2 tablespoons of smoked paprika
2 tablespoons of dried thyme
2 tablespoons of cracked black pepper
2 tablespoons of red chili pepper flakes
Instructions
Measure out all your dried spices and mix them together in a bowl.
If you want the spice blend to be finer, run them through a spice grinder or coffee grinder. If not, skip this step and move on to the next.
Store in a mason jar or other type of container. Keep in a cool, dark, dry place for up to six months. Use as a topping on your pasta, steak, chicken, or soup.
Enjoy!
Notes
Remember, you can swap out any ingredient to make it less spicy or more flavorful. It's totally up to you!
This Tuscan spice blend is relatively healthy and only has about 11 calories. Best of all, it can make at least 20 servings.
Nutrition Information:
Amount Per Serving:
Calories:

11