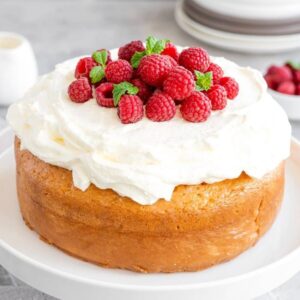 Wondering what recipes use evaporated milk? There are many to choose from, but we've gathered what we believe are some of the best-evaporated milk recipes from around the web for you to enjoy!
It's a versatile product that has been used to create countless delicious recipes with evaporated milk for the masses.
From desserts with evaporated milk to main courses, we know you'll find something for every occasion in this roundup!
This Alfredo Sauce from My Casual Pantry is one of the easiest recipes using evaporated milk to make!
With just three main ingredients, it comes together in a snap and the result is a delicious, creamy sauce that is perfect for pasta night! Evaporated milk, butter, and parmesan cheese are combined in a saucepan for an easy weeknight meal.
Seasoned with salt and pepper to taste, you can also add garlic or mushrooms to the sauce for more flavor. A good basic recipe to have on hand!
Flan is one of those dessert recipes that brings a sophisticated ending to any meal. With a little bit of patience, you can make this silky, creamy dessert in your own home.
The dessert is traditionally served chilled and surprisingly, you can make this ahead and even store it in the freezer for up to one month!
Sugar, eggs, evaporated milk, and sweetened condensed milk is all you need to make this incredible dessert that will impress at your next gathering.
Who knew baking with evaporated milk would be so divine? This Tres Leches Cake from The Best Cake Recipes is fluffy and incredibly rich because it uses three types of milk.
Evaporated milk, heavy cream, and sweetened condensed milk are used to create delectable milk filling for this whipped cream and cherry-topped dessert.
This would be a wonderful dessert to make for a party or potluck with a beautiful presentation to share with guests. It's sure to become a favorite!
While Woolworth's Department Store is long gone, one of their most famous recipes lives on!
This easy dessert recipe with evaporated milk is a nostalgic classic for those of us who grew up visiting Woolworth's Department Stores back in the 1970s and 1980s. It's not a true cheesecake, but more like a light and airy lemon icebox dessert and it had quite the following back in the day!
The recipe makes a full 9×13 pan of dessert, so it's a great recipe for Spring and Summer get-togethers!
This southern classic is one of the more popular Carnation evaporated milk recipes out there.
Inspired by the book, The Help, by Kathryn Stockett, it is a favorite among children and adults alike.
Made with simple ingredients you probably already have in your kitchen pantry, it's also an economical choice to serve on a budget and still please every chocolate lover at your gathering!
This sweet, velvety chocolate pie has two versions to choose from, but both are delicious. Make sure to have some whipped cream on hand to go with it!
Is there comfort food better than homemade macaroni and cheese? We think not!
This classic dish is creamy and indulgent and with three types of cheeses, it'll convert any boxed mac and cheese lover to homemade in no time!
A pro tip to make the cheesiest sauce: Use freshly-grated block cheese instead of pre-shredded cheese. It melts way better than the pre-shredded cheese.
The paprika in this recipe adds that special something extra! This is also an easy meal to make and freeze, so you can make extra and freeze it for additional meals later on.
For nostalgic evaporated milk recipes for dessert, look no further than the old-fashioned recipes for Granny Cakes!
While there are several variations out there, most granny cakes include crushed pineapple as an ingredient and involve pouring an icing or glaze over top to drench it.
This recipe from Insanely Good Recipes uses an evaporated milk and butter mixture for the glaze and it is so good you'll want to double the recipe to enjoy it more than once or share!
This Classic Do-Nothing Cake from 12Tomatoes is a great choice for when you want something delicious but don't have a lot of time to spend in the kitchen.
A deliciously decadent and moist cake that is topped with shredded coconut and chopped nuts, your guests will just think you spent all day on it!
Also known in some circles as "poke cake", you make the cake and poke holes in it and then pour the coconut/nut glaze over top and the cake soaks up the glaze. Truly scrumptious!
Another comfort food classic, this chicken and dumplings recipe is one of the simplest things to make with evaporated milk and has so much flavor!
It's a creamy and savory and utterly satisfying meal, especially on a cool autumn or early spring evening. Carrots, onions, celery, and garlic are cooked in a chicken broth base with shredded chicken and herbs for a rustic dinner that everyone will love.
The dumplings are added last and baked in the bubbling soup until they are light and fluffy then served piping hot.
Cheese, Potatoes, and Bacon come together in this satisfying loaded soup recipe from Easy Dinner Ideas for a delicious main entree or luncheon meal.
Evaporated milk adds thickness and creaminess to the broth and sour cream adds a slight tang. Sharp cheddar cheese is the star of this soup for the strong flavor, but not overpowering, that it lends.
With additional toppings, this soup can certainly stand on its own, but it's also wonderful served with garlic bread and a salad on the side!
Ice cream without a machine? Yes, please! Here's the special thing about this recipe: it only has TWO ingredients!
That's right, just powdered sugar and evaporated milk and you can have fresh homemade vanilla ice cream! It's important to consider that while this is a very simple recipe, it does require a bit of time to complete the steps.
Evaporated milk is whipped until fluffy, sweetened, and flavored, then frozen and whipped some more several times and frozen again before the ice cream is "done". This would be a great summer day project to make with the kids!
Another triple milk cake version, this three-layer cake is easy to make and delicious as a dessert or as an after-school treat.
Tres Leche cake has a long and winding history and it is nearly impossible to pinpoint where it originated from but we do know that its popularity took off in the 1930s when the Nestle company printed the recipe on the labels of its evaporated milk cans manufactured in Mexico and sold them to the public.
The cake became a household favorite among American families as a result and is still enjoyed today.
This unique Southern-Style Macaroni and Cheese recipe from South Your Mouth uses eggs and evaporated milk to achieve a velvety, creamy rich mac-n-cheese that will make your tastebuds sing!
This is a fantastic recipe to bring to a large gathering such as a potluck or party, your guests will love its cheesy goodness, plus you can make it ahead and simply add the milk mixture before baking on the day of your event!
Pro-tip for the most creamy sauce: use freshly shredded block cheese, it makes all the difference!
There is nothing quite like a creamy, warm bowl of delicious porridge for breakfast in the morning and this Peach and Cardamom Porridge from Supper in the Suburbs is a sweet, aromatic delight.
Peaches and jumbo oats are cooked and flavored with cardamom-infused evaporated milk, then topped with almonds for a slight crunch in this porridge.
The peaches are first roasted until they begin to caramelize which provides just the right amount of sweetness.
The recipe notes that you can easily make the infused evaporated milk at home, but you can also purchase it online ready-made if you prefer.
Another unique recipe using evaporated milk, Impossible Pumpkin Pie is made without a premade crust, but the crust forms on the bottom and top while it bakes!
As the pie bakes, three layers form giving it a bottom crust, a dense, creamy middle layer, and a light crust on top.
This is a great recipe for those who don't like a traditional crust on their pies or for those times when you need a pie but are pressed for time. It comes together quickly and is very easy to make.
Evaporated milk helps make this Buttery Baked Chicken and a creamy main dish that can go with any side!
Your dinner companions will think you slaved away in the kitchen all day to create this delicious entree, but you will know that it took just a short time to make.
A cream of chicken soup and butter with a little bit of salt and pepper is all you need to flavor the chicken, but adding garlic and paprika is another variation you might like. Regardless, we think this recipe will become a regular on your menu!
This old-fashioned fudge recipe is a beloved favorite of those who are familiar with the Carnation brand of evaporated milk.
It was first printed on the canned milk labels and became a go-to recipe to serve during the holidays. Brown sugar fudge is creamy and caramel-flavored, and once you get the hang of it, the fudge is easy to make.
Pro tip: the author shares that the key to perfect fudge every time is to get the correct temperature when making it. Follow the instructions exactly and you won't fail!
Did you know that you can make a cake with evaporated milk?
This recipe for The Best Pumpkin Dump Cake is delicious and perfect for when Autumn arrives. It's easy to throw together for last-minute guests arriving and will become a favorite to bake for events.
Yellowcake mix, pumpkin puree, evaporated milk, sugar, and spices are baked into a delectable cake and topped with roasted pecans for a dessert that works well not just from the onset of Fall, but through the holidays!
If you're looking for an indulgent dessert, look no further than this recipe for Caramel Brownies!
These chocolatey brownies topped with chocolate chips and ooey-gooey caramel will be hard to resist at your next event but the best part is how incredibly easy they are to make.
The recipe uses chocolate cake mix, butter, and evaporated milk to make the brownies more quickly so you don't have to spend a long time in the kitchen.
The evaporated milk is also used to make the dreamy caramel sauce for the topping. Make extra because these will disappear fast!
There are so many uses for evaporated milk in recipes and if you regularly stock it in your pantry you'll be able to make all kinds of dishes with it like this delicious Chicken Rice Soup.
This soup is comforting on a chilly night and the evaporated milk adds a wonderful creaminess to the savory broth.
The recipe also freezes well so you could make the soup in bulk, portion it out into individual servings and freeze it for quick lunches or dinners.
Among the more famous evaporated milk desserts, the Nestle Fudge Recipe is a nostalgic classic dessert that has been a favorite with people for years.
Often made during the holidays, this recipe makes a chocolatey fudge that isn't too sweet but still satisfies your chocolate cravings. It can be made in advance and frozen for up to three months, which makes it a perfect sweet to make in bulk for gifts or upcoming gatherings.
A good base recipe, it's also very versatile and you can add many different types of flavorings and toppings to make it uniquely yours.
Warm rice pudding on a chilly night is the ultimate comfort dessert and this recipe couldn't be easier!
Made in your slow cooker, arborio rice is slow-cooked in coconut milk and evaporated milk to creamy perfection and then seasoned with cinnamon and sugar. Traditionally, raisins would also be added, but this recipe adds mixed dried fruit during the last hour of cooking time for a nice twist.
You can also serve it with more fresh fruit, seeds, nuts, or jam for toppings.
This Homemade Potato Soup from Cook This Again Mom is a budget-friendly and tasty meal any time of the week, it's also versatile!
Potatoes, carrots, celery, and onion are cooked in a chicken broth with seasonings and then the milk is added to give it its creamy texture. For a more rustic soup, you can add different herbs like rosemary and thyme, but the soup is great as it is.
You can add other ingredients like bacon pieces and cheese for a heartier meal. Served with rolls and a side salad it makes a satisfying dinner on a cool night.
For a quick dessert with evaporated milk, this Chocolate Pudding is simple and easy to make.
Rich and creamy, it's a favorite with kids, especially when topped with whipped cream! Baking cocoa, sugar, evaporated milk, and cornstarch is whisked together into this pudding and then vanilla and butter are added at the end to complete.
This recipe also makes a wonderful graham cracker crust chocolate pudding pie. For a fun variation, add a dash of cinnamon and clove to the pudding for a Mayan flavor twist!
Maja Blanca is a Filipino dessert, also known as Coconut Pudding, that is made with coconut milk, evaporated milk, cornstarch, sugar, and corn.
It's creamy and refreshing and often prepared to serve around the holidays. It's topped with flaked or toasted coconut or even shredded cheese! When you make this recipe, be sure to allow for setting and chilling time.
Once the pudding sets, it can be sliced into squares, but remember to serve it well-chilled. You can also adjust the sweetness by reducing or increasing the sugar content to your liking.
Looking for a restaurant-quality soup recipe to serve at your next dinner? While it certainly looks and tastes like a soup you would order at your favorite restaurant, this Crockpot Chicken Gnocchi Soup is quick and easy to make at home!
Cornstarch and evaporated milk thicken the hearty, herbed broth while shredded chicken, vegetables, and gnocchi make this soup a satisfying entree. Served with salad and rolls, it is sure to become a family favorite.
Note: you can omit the spinach if you have picky eaters at your dinner table!
For a quick breakfast casserole that feeds a crowd, this Farmer's Casserole will be a go-to recipe for busy mornings or holiday brunches.
Frozen hash browns, diced meat, and veggies are baked with eggs, evaporated milk, and cheese into a casserole that is hearty and rusticly delicious. Served with a dollop of sour cream and Tabasco sauce, this will become a family favorite!
You can also swap out certain ingredients to make other variations of the casserole like bacon, mushrooms, jalapenos, cheddar cheese, and more.
This recipe is for the cheeseburger lovers in your house! With all the flavors of a bacon cheeseburger in soup form, we think you'll love this hearty and filling soup on a cold winter's night!
The thick cheesy broth is made with evaporated milk, beef broth, and cheeses while ground beef and onion are added in. Toppings include chopped bacon, croutons, lettuce, and tomatoes to complete the cheeseburger flavor.
The recipe can be made in advance and stored in an airtight container for up to three days before reheating and serving.
This Easy Swedish Meatballs recipe from Together as Family is a snap to make and packed with flavor!
Frozen meatballs are slow-cooked in a cream of mushroom soup, gravy, and beef broth mixture while evaporated milk is added at the end of the cooking time to make it ultra-creamy.
The great thing about this recipe is that the slow cooker does most of the work for you! Serve the meatballs over rice or egg noodles and with a vegetable of choice for a delicious dinner everyone will love.
Looking for an easy soup recipe that is big on flavor? With only 5 ingredients, this soup comes together quickly but will impress your dinner guests with how delicious it is!
Chicken stock, broccoli. Shredded cheese, evaporated milk, and onion is all you need to make a tasty soup that is great by itself or served as a starter to your main entree.
If you want a little more flavor, you can salt and pepper it to taste or add other seasonings like Cajun blends or Italian herb seasoning to it while it cooks.
A favorite with kids, this unique spaghetti recipe from Pinch of Yum is said to have come from an orphanage in Cebu.
Its sweet and sticky sauce is concentrated with flavor, packed with veggies, and has sliced hot dogs in it! The evaporated milk in this dish makes the sauce creamy for a comfort-food vibe that anybody will love.
If you are not a pork-lover you can substitute beef and beef hot dogs in this recipe for a pork-free version.
This scrumptious Corn Chowder from PureWow is sure to become a lunchtime favorite and it is so easy to make!
All of the ingredients are prepared and simply placed in a slow cooker and cooked on low for 6 hours. Easy peasy! The evaporated milk is combined with chicken broth for a creamy broth that is delicious with potatoes, corn, and vegetables.
Some great toppings with this soup would be sliced green onions, bacon bits, and croutons! For a heartier meal, serve with salad and rolls.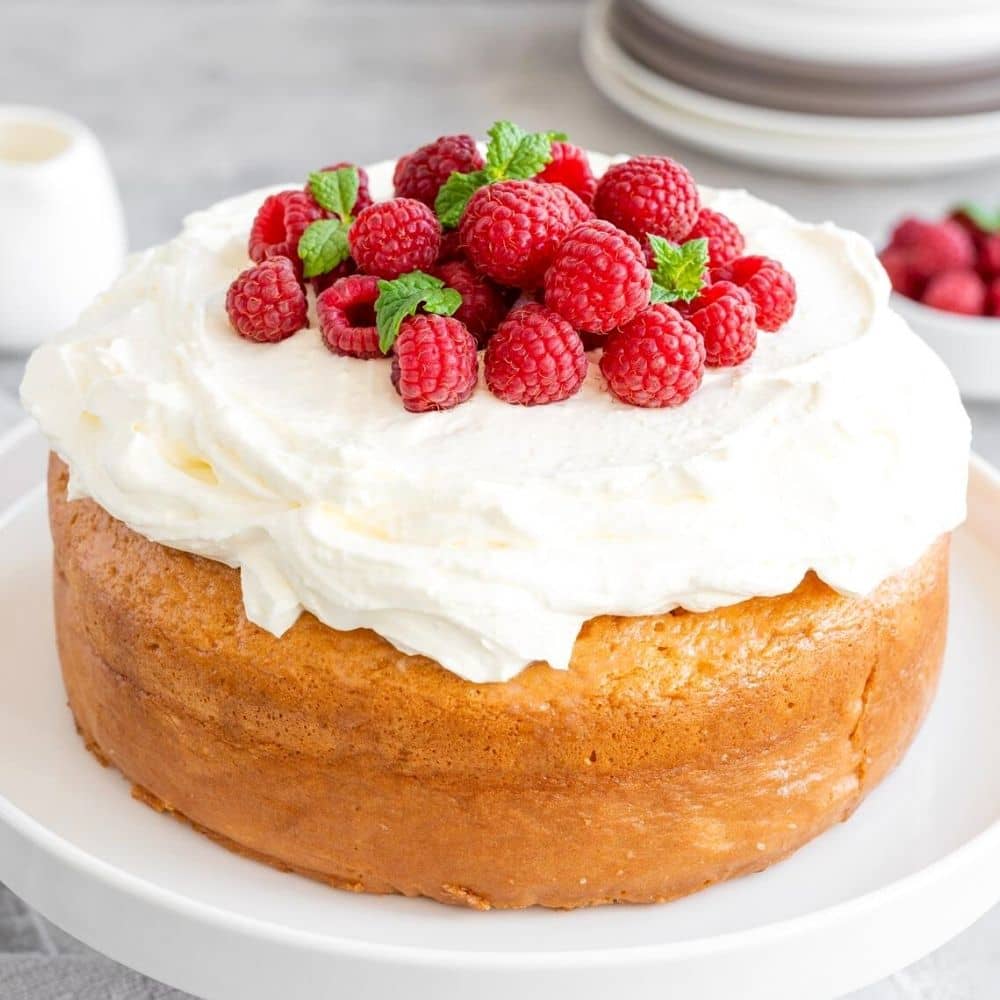 32 Best Evaporated Milk Recipes
Total Time:
1 hour
5 minutes
Ingredients
1/3 cup butter, softened
3/4 cup sugar
2 largz eggs
1 can (5 ounces) of evaporated milk
1 teaspoon vanilla extract
2 cups mashed cooked butternut squash
TOPPING:
1/2 cup crisp rice cereal
1/4 cup packed brown sugar
1/4 cup chopped pecans
2 tablespoons butter, melted
Instructions
Prepare an 11-in. x 7-in. pan with non-stick spray or butter. Preheat the oven to 350 degrees.
Meanwhile, cream butter and sugar until fluffy in a large mixing bowl.
Beat in the eggs.
Next, add the milk and vanilla.
Stir in squash (The mixture will be thin).
Pour into the prepared baking pan. Bake, uncovered, at 350° for 45 minutes or until almost set.
To make the topping, combine topping ingredients in a small bowl and sprinkle over the casserole.
Return to the oven for 5-10 minutes or until bubbly. Serve warm.