If you love cheese and potatoes (I mean who does not!), then you are going to love this Cracker Barrel hash brown Casserole. It's so cheesy and tasty that it makes the most amazing comfort food ever and the best part about it?
Well, You can make it yourself at home and in less time! It makes a great side dish for big gatherings or a quiet night in the family.
The dish completes itself and all you would need is a simple salad to accompany it. It also makes a great vegetarian option. It's cheesy and gooey on top and as you pierce through that golden layer, comes the crunchiness of all those shredded potatoes.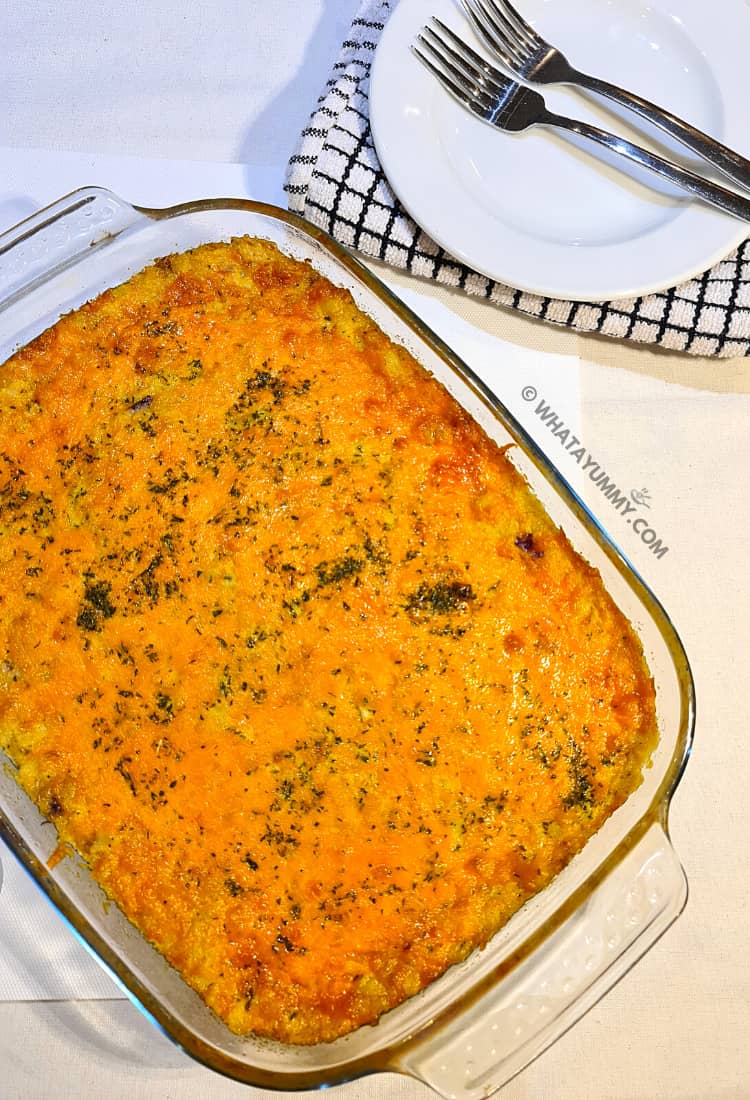 HOW TO MAKE CRACKER BARREL HASH BROWN CASSEROLE?
This Hash brown casserole is one of the easiest and quickest dishes that you will ever make. You can even make it in one bowl and let's be honest. who does not want to save time on the washing?
Start by chopping an onion and reserving it aside. Then grate your cheese! or even better, buy an already shredded cheddar cheese. reserve half of the cheddar for the top crust.
In a bowl; add the chopped onion, half of the grated cheese, and pour the can of Chicken cream. give them all a good swirl.
To the mixture, add the sour cream, salt, pepper and give it a good mix. Then comes the fun part! if you have the chance of finding already shredded hash browns, just add the lot to the wet mixture. However, if you are unable to find the Hash brown shredded already, just get the normally frozen hash browns and break them apart once they are defrosted.
Melt your butter in the microwave for 30-60 secs and pour in with the remaining ingredients. give it all a final mix so that everything is homogenized. Your mixture is now ready to be transferred to a greased baking tray.
Toss the remaining cheese on top, sprinkle some dry parsley, and in the oven, it goes for about 45-60 minutes until it is all bubbly and golden on top.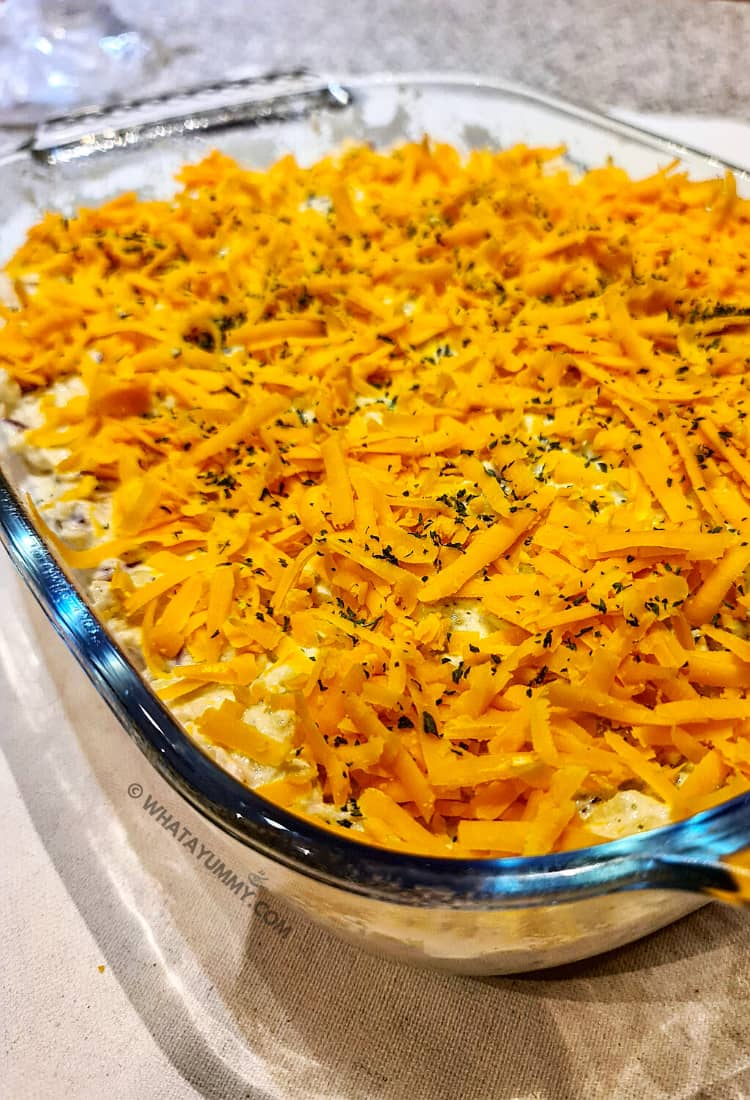 KEEPING CRACKER BARREL HASH BROWN CASSEROLE FOR LEFTOVERS?
What's better than some fresh Hash brown casserole straight out of the oven? Well, leftovers of course! You might think that storing this casserole might not be a good idea however it makes a great accompanying dish with your eggs for breakfast the next morning!
Simply toss the leftovers in an airtight container and you can store it up to a week in the fridge. To reheat, simply microwave it by placing a damp kitchen towel on top or by sprinkling a few drops of water on top!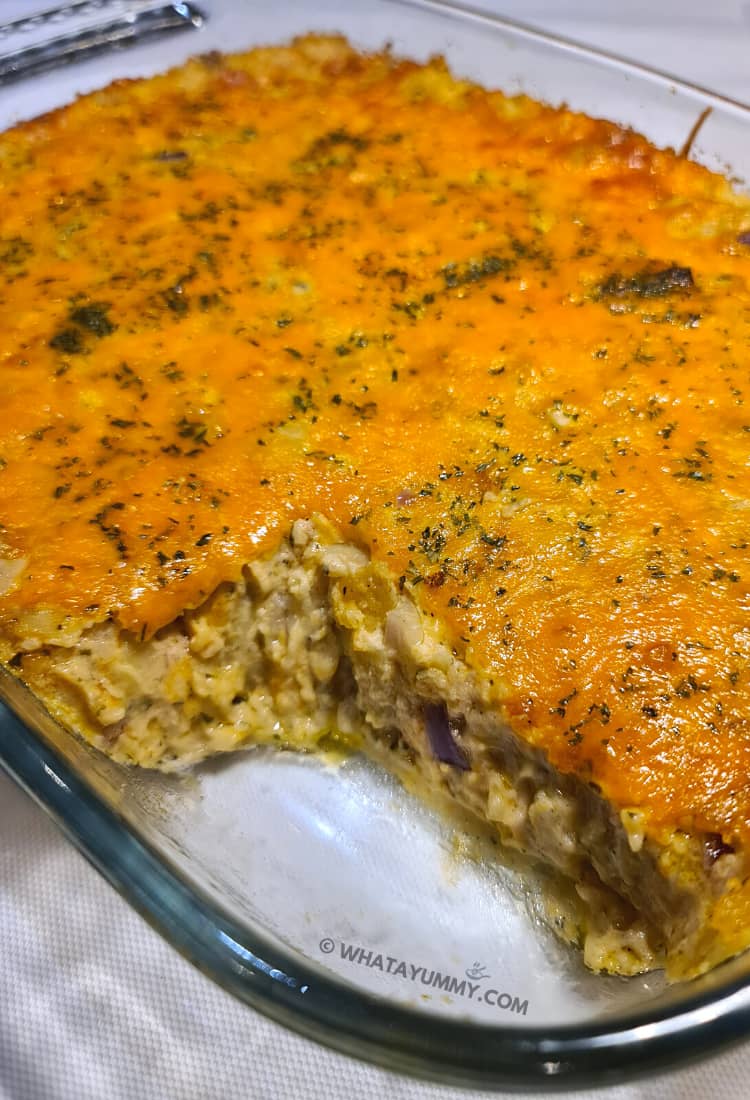 HOW TO FREEZE HASHBROWN CASSEROLE?
This hash brown casserole is as easy to freeze as it is to make it. Just toss it in the freezer, preferably in an oven baking tray. You can then just bake it from frozen for those busy weekdays when you do not want to spend hours sweating in the kitchen.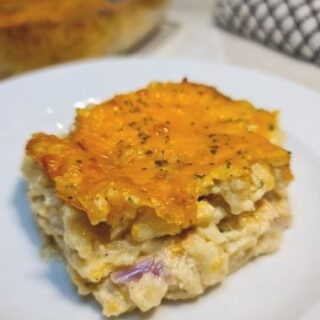 Copycat Cracker Barrel Hashbrown Casserole
The perfect breakfast casserole! Cracker Barrel hash brown casserole is so creamy, Soo cheesy, and totally delicious! ,
Ingredients
850g frozen shredded hash brown
130g butter melted
1 can of cream chicken soup
1 onion chopped
250 g shredded cheddar cheese
1 tsp salt
1 tsp black pepper
200 ml sour cream
Instructions
Grease a 9x11" baking dish
Preheat the oven to 180 degrees Celsius
In a bowl, add the chopped onions, soup, and half of the shredded cheddar cheese. Mix well.
Add the sour cream and mix. Season with salt and pepper.
Add the shredded hash brown and the melted butter. Mix well until it is all homogenized.
Transfer to the greased baking dish.
Bake in the oven for about 45-60 minutes until the top is golden brown and bubbly.