What is better than recipes with canned chicken after a long day at work or for meal preps?
It is easy, and it doesn't take you much time. These canned chicken breast recipes are the best to make while running out late for work or after coming home tired. These options are delicious and beneficial for lunch and dinner.
No matter what our chicken cravings are, you can create recipes using canned chicken that may help you make what your craving for.
Have a look at these 25 canned chicken recipes below. They are tasty and healthy.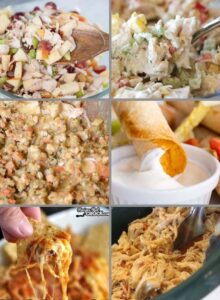 1. Cranberry Chicken Salad
What can you prepare as a healthy meal and time-saving?
This Cranberry Chicken Salad is a lifesaver for your long day at work. It is full of energy and proteins. It won't take you much time to be made. You can prepare it at night and let it rest to get more taste the day after.
If you're a fan of pecan, sour cream, and chicken, these are the best combination in your salad.
2. Ranch Chicken Salad
Are you craving an easy and delicious salad for lunch, dinner, brunch, or family time? This is the best recipe that will fulfill your desire.
This Ranch Chicken Salad is a time saver and will make you want to add more to your plate with its delicious ingredients and healthy breast chicken. It is at the same time delicious and healthy, which is the best combination in your daily meals.
3. Chicken Casserole Recipe
We all sometimes get visitors or guests without knowing, and just by surprise, they show up at our house. What would be the best recipe to save the moment?
This chicken recipe is one of the best ones that may be a lifesaver for our guests. You can cook it while sitting with them in the living room. It doesn't cost you much time.
This dish doesn't consist of many ingredients, only some chicken cream soup, milk, and shredded canned chicken breast.
If you have leftover chicken breast, you can use it in this casserole, and VOILA, your dish is complete.
4. Chicken Flautas
What if you are craving Mexican food, but you are very far from getting any? You have an easy and time-saving recipe. Just by using chicken breast or canned chicken breast, you can make these flautas at home without any problem.
These flautas are very easy to make and will cost you neither much time nor money. You will only need a can of chicken breast, which will make your recipe full of proteins and a healthy taste.
5. Chicken Dip
For a movie night, a home date, or an indoor party, this chicken dip recipe for nachos will make them more delicious and will make you full because you cannot resist the amazing taste.
This Chicken dip is easy and healthy at the same time. It will make you feel as if you are eating your nachos in a Mexican restaurant.
Canned chicken breast is the secret to making this famous and delicious recipe without any hesitation.
6. Chicken Nachos
Are you craving delicious nachos but are too lazy to go out?
You can make them home, and they are very fast to be made. You're only going to use canned chicken and some flavors for taste and TADA! Your recipe is ready to be served.
This canned chicken recipe makes things easier for you to cook and kind of cravings at home without effortlessly.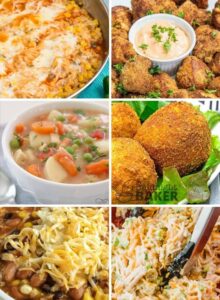 7. Pantry Enchilada Chicken Skillet
Nothing is better than an Enchilada at dinner with the fam! This recipe is one of the tastiest pastries. You have leftover chicken breast, canned chicken, or canned chicken breast. This will be the recipe you'll be needing.
This won't take you a long time to make. It'll be ready in 30 min max for your family parties, movie night, or a sleepover.
Your guests and family will be surprised by its amazing taste.
8. Crispy Keto Chicken Nuggets
You're on a diet and want to have crunchy and taste at the same time? this is the one for you!
This easy canned chicken recipe will make you get addicted to it, and you won't be worried about your calories anymore! This recipe is for you!
The keto nuggets are tasty and easy to make. You'll only need some canned chicken breast, almond flour, and Italian seasoning to make it more delicious.
9. Chicken Stew Recipe
Are you too busy or too tired to make dinner? This is one of the quickest recipes you'll ever make.
Chicken stew is the best recipe for your busy nights. You won't be needing much. You'll need some vegetables and some canned chicken. These are the two secret ingredients for your dish.
This recipe is a combination of a healthy, easy, and tasty all-in-one dish!
10. Chicken Croquettes
Are you too busy to cook a big meal or too lazy to order your food? These croquettes are the best dishes that will fulfill your cravings.
Using canned chicken breast, or leftover chicken, you can make these easy, tasty croquettes and won't ever think of ordering them again!
They can be served as a side dish for your meal or as a main dish as you like!
11. Chicken taco soup
haven't you tried chicken taco soup? It is never too late to discover new things.
These recipes are the ones for you. You'll only need canned chicken as a secret ingredient, canned beans, petite diced tomatoes, corn, and add any of your favorite ingredients!
These recipes do not take much time and are suitable for your late-night dinner, home dinner date, party, guests showing up. Surprisingly, these are lifesavers!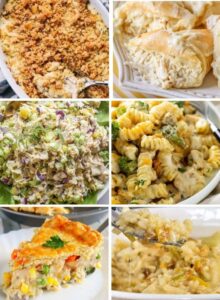 12. Southwest chicken salad
Are you on a low-carb diet and craving delicious dishes with low carbs? Our southwest chicken salad will be the best thing you'll ever taste.
This recipe consists of using canned chicken, boneless chicken breast, and canned chicken breast! If you're a fan of chili, this will add more flavor to your dish.
Your chicken salad can be dressed on top with any of your favorite ingredients such as mayo, garlic, sour cream, and cheese. You'll be amazed by how fast, healthy and tasty it is!
13. Poppy seed chicken casserole
If you're a fan of classic dishes, you'll love this Poppy Seed Chicken, only by using canned chicken, canned chicken breast, some sour cream, and cream chicken soup.
Your dish will be flavorful and delicious, easy, healthy, and quick to make, suitable for your dinners and your meal prep after a busy day at work!
14. Crescent roll chicken bundles
Have trouble finding what to cook for the day? You'll need canned chicken and some Italian dressing for flavor!
This easy recipe is amazingly delicious and can be served as a side dish or only by itself, suitable for your picnics on weekends or your family meetings! You won't regret taking it!
Everybody will be in love with this dish!
15. Cheesing chicken noodle casserole
Do you have busy weeknights ? a noodle casserole will do the job!
Our recipe is excellent for you! It can be made in a Blink of an Eye, easy and healthy! This dish can be made in a few minutes by preparing it and popping it in the oven! And TADA, your word is ready to be served.
16. Dill pickle canned chicken salad
No matter what diet you are on, this salad will add flavor to your dish! You can use it as a snack or a meal prep.
The canned chicken salad is one of the best salads you'll ever taste and won't be dispensing it! You won't need many ingredients to make this dish: canned chicken, some onion, pickles! It'll taste as if you made so many efforts on it.
17. Simple chicken pot pie
For a great dinner, you'll need canned chicken and some leftovers! You can throw it together in the oven, and it's ready!
This pot pie will not take you so much time to make, only a few minutes. It is a great dinner, lunch idea. It will make you remember your childhood from your grandmother's dish.
18. Green chile, chicken, and rice casserole
We all love and crave easy recipes to make for our busy week! Therefore, this is a great dish to make for dinner or lunch.
This chicken recipe will be suitable for our cozy and chill winter. What we need is a chicken casserole recipe. It will make you whole and warm for the upcoming winter season.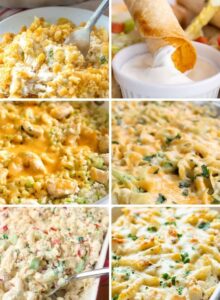 19. Ritz chicken casserole
This chicken casserole is one of the quickest recipes! You won't need many ingredients.
How can I serve this casserole? This recipe can be served with your vegetable salads, or you can add vegetables to it! That would be perfect. You can season it the way you want by adding flavors.
Your casserole can be frozen and kept in the freezer to serve for later if you're busy cooking each time!
20. Quick, easy chicken Flautas
The chicken Flautas are very delicious and easy to make. They don't take time to make!
If you're always late for work, just because you stay in the kitchen thinking about what to make for lunch or dinner, We got you!
What can I use for these Flautas? Well, you can use the secret ingredient, which is the CANNED CHICKEN.
The canned chicken will make it easier for you to make your Flautas. This recipe is PERFECT for your lunch or dinner.
21. Skillet cheesy chicken and veggies rice
Do your kids hate veggies? this is the recipe for them. They won't know what's in their dish.
This recipe is delicious and so quick to make. You can add veggies and cheese such as broccoli and cauliflower.
This will make it tasty and add so much flavor to your dish the kids will never be able to eat another dish. This will make them fall in love with their veggies!
22. Broccoli Chicken Casserole
The Broccoli chicken casserole with egg noodles can be made with canned chicken breast. This recipe is a 30 minutes recipe.
It won't consume your time or energy. It is very easy and quick to make. If you don't like to eat Broccoli, this recipe will make you change your mind. The way you'll cook it in this casserole is very delicious.
23. Cold Chicken Macaroni salad
You're a fan of macaroni and tired of making it the same way as always? You'll fall in love with this recipe.
The cold chicken macaroni salad is delicious. You'll only need macaroni and canned chicken breast, easy for your meal preps and your busy nights, your salad can be kept in the freezer and served later.
24. Chicken Alfredo Bake
It is easy to make this recipe just by using canned chicken and some cream.
This Alfredo Chicken can be served during your picnics or for a family dinner. Everyone will be obsessed with it. They won't believe it's just coming out of the freezer and popped in the oven!
This recipe will make you forget about cooking another meal with its easy method and fast way of cooking.
25. Chicken Crescent Rolls
Do you crave a good meal but run out of time? This recipe is made for you. You won't need much time to make it.
Just by using canned chicken and a tube of crescent dough! And just by using your leftovers or canned chicken.
These chicken rolls will only take you 30 minutes to be made! By adding your favorite flavors and cheese! HEALTHY, EASY, and QUICK!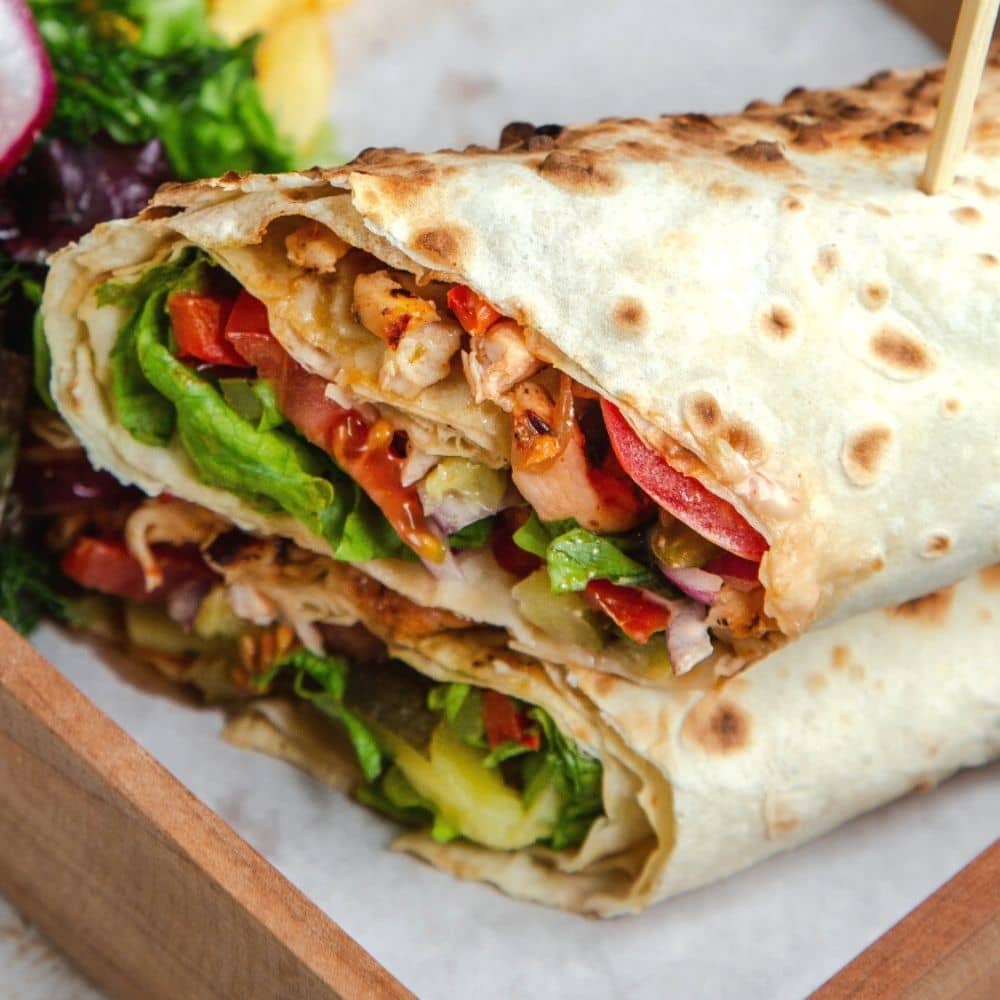 25 Easy Canned Chicken Recipes
These canned chicken breast recipes are the best to make while running out late for work or after coming home tired.
Ingredients
Two tubes (8 oz each) refrigerated crescent rolls
1-1/2 c shredded Swiss cheese
One can (10 oz) chunk white chicken
1/4 c finely chopped onion
2 tbsps Dijon mustard
1/2 c finely chopped sweet red pepper
3/4 c mayonnaise
Six bacon strips (cooked and crumbled)
1 tbsp Italian salad dressing mix
Instructions
A 14-inch grease pizza pan. Unroll the rolled dough; divide it into 16 triangles. From the prepared pan's edge, with the point overhanging the pan's edge. Continue with the remaining triangles along the pan's outer edge, overlapping the broad ends. Press the wide ends together lightly.
Combine the remaining ingredients in a small bowl. Spread over the dough's wide ends. Points of triangles should be folded overfilling and tucked under wide ends (the filling should be visible). Preheat the oven to 375°F and bake for 20-25 minutes, or until golden brown.